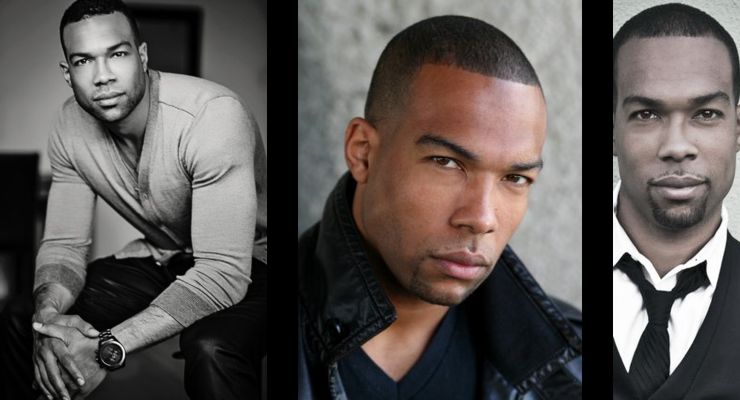 New York born Atlanta raised, the multitalented Kinyumba Mutakabbir is an actor and a model known for Aaaaagh! A Monster! (2009), Zane's the Jump Off (2013), and Black Salt (2014).
Kinyumba Mutakabbir started in small feature roles in Entourage, Iron Man 3 and The Bold and the Beautiful. In 2012 he landed the role of "Woody" in the Cinemax series "The Jump Off", season 1 aired through 2013. He was also cast as the lead in the web series "Front Seat Chronicles" and played "Daniel" in the episode "Differences". Kinyumba will play Samuel Lincoln Tharpe in the Black Salt short film. This dedicated African-American soldier leads a team of highly skilled agents, all exceptionally gifted in the arts of stealth, infiltration, assault and martial arts. Sam obtained his phenomenal skills when he and his mother moved to China by the legendary Shaolin priest Yu Bai Shek.
Kinyumba Mutakabbir was born with a passion to shine. Son of highly decorated martial artist Abdul Mutakabbir, Kinyumba was groomed at an early age to take on challenges and perform to the highest standard. Kinyumba's martial arts training enabled him to be a very skilled, talented, and dedicated athlete. He was a high school stand out in football, basketball, and track & field; earning a full football scholarship to Florida Atlantic University. He continued to thrive as an athletic stand out all while earning a summa cum lade business degree in Marketing and Entrepreneurship.
With Kinyumba's love for competition and performing excellence, the transition to modeling and acting was seamless and natural. Within 4 short years Kinyumba found himself as campaign model for American Eagle, Coogi and Akoo Clothing, recurring roles on Bold and the Beautiful, and starring as Fenwick "Woody" Wood in Cinemax/Zane's "The Jump Off" due to air in April 2013.
Now a current resident of Los Angeles, California, Kinyumba continues to build on his momentum. Kinyumba is driven by a passion for outstanding results, this passion was instilled in him at an early age. He has been quoted saying:
"Destiny is not a matter of chance. It is a matter of choice. It is not a thing to be waited for. It is a thing to be achieved."
Actor/Director Kinyumba Mutakabbir is also owner of his own production company.