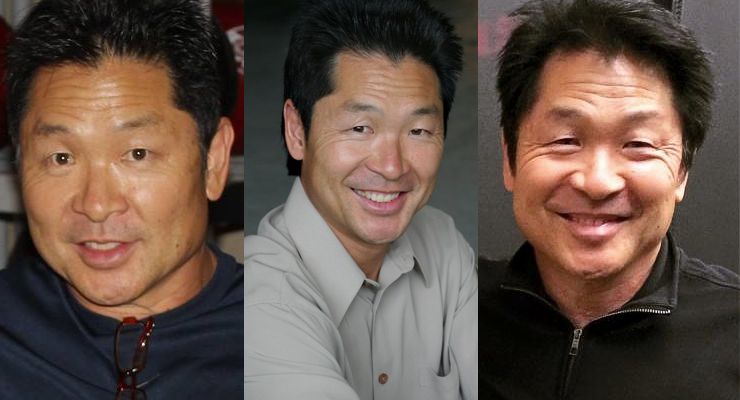 Simon Rhee is a World-Class martial artist who is known for his beautiful kicks and incredible forms, and is a many-time Grand Champion of the tournament circuit. According to Karate Illustrated, "Simon Rhee has the prettiest kicks, most flashiest and picturesque martial arts techniques in the nation". He has had his picture grace the covers of many martial arts magazines, and he has been involved in the movie industry as a martial artist, stunt coordinator, fight choreographer, and Instructor to many celebrities. However, it is Master Rhee's charming personality and skill for teaching which has made him loved and respected by all.
Simon Rhee was born in San Jose, California in 1957 and spent much of his childhood in Seoul, Korea. As a child he became ill with meningitis so his parents enrolled him in Tae Kwon Do classes to help strengthen his body and his love for the martial arts was born. He continued to train in Korea, and also in San Francisco, and then in Los Angeles. He earned his 7th degree Black Belt in Tae Kwon Do through Kukkiwon in South Korea and he has a 4th degree Black Belt in Hap Ki Do. He also has extensive training in Wing Chung Kung Fu and Weapons along with other arts.
Simon Rhee is has had countless victories as Grand Champion on the tournament circuit, both in sparring and in forms and he is well known throughout the martial arts community, but he is also well know in the entertainment industry were he has worked for over 30 years as a stuntman/coordinator, actor, fight choreographer and 2nd unit director. He has been sought after by major motion picture studios and celebrities because of his talent for instructing, and also for stunt coordination and fight choreography. Some of the actors he has taught are include Marcus Allen, Faye Dunaway, Heather Locklear, Lorenzo Lamas, A.C. Cowlings, Beau Bridges, Jay Leno, and Eric Roberts, among many others.
Simon Rhee is known for his stunt performance, stunt coordination and/or fight choreography work in Inception (2010) (2010) The Dark Knight Rises (2012) (2012) Captain America: The Winter Soldier (2014) The Muppets (2011) (2011).
Rhee has a keen eye for creating dynamic fight and action sequences for the motion picture camera. He also has available to him an extensive network of well trained stunt people and equipment to use for specific stunt scenes. Master Rhee is also a member of the International Stunt Association and a two time winner of the Taurus World Stunt Awards along with other awards:
2010 Screen Actor's Guild Award for "Outstanding Performance by a Stunt Ensemble in a Motion Picture" – "Inception"
2008 Recipient of SAG Award for Best Stunt Ensemble in a TV Series – "Heroes"
2007 World Stunt Awards Recipient of the Taurus Award for Best Fire Scene – "Letters from Iwo Jima"
2003 Recipient of Vision Award – Touch One Life
2002 World Stunt Awards Recipient of the Taurus Award for Best Fight Scene – "Rush Hour 2"