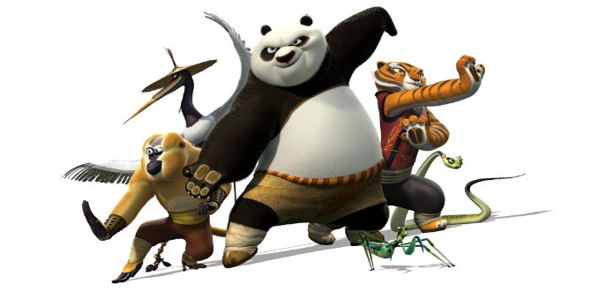 Starring: Jack Black, Angelina Jolie, Jackie Chan, Jean-Claude Van Damme, Michelle Yeoh, James Hong. Director: Jennifer Yuh.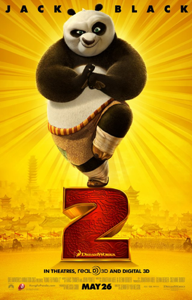 Kung Fu Panda 2 is the sequel to DreamWork's Kung Fu Panda. In this sequel, the future of kung fu hangs in the balance when Lord Shen, an old albino peacock, surfaces to take over China. Lord Shen is using a weapon so powerful that it threatens the very existence of kung fu. Po, now a kung fu master, has been protecting the Valley of Peace alongside Master Shifu and the Furious Five: Master Tigress, Master Monkey, Master Viper, Master Mantis and Master Crane. Now, Po must sacrifice his body to take back the Valley of Peace from the emperor albino peacock.
Note: Angelina Jolie loves being part of this movie because it has an adoption theme as the story follows Po as he searches for his biological father.