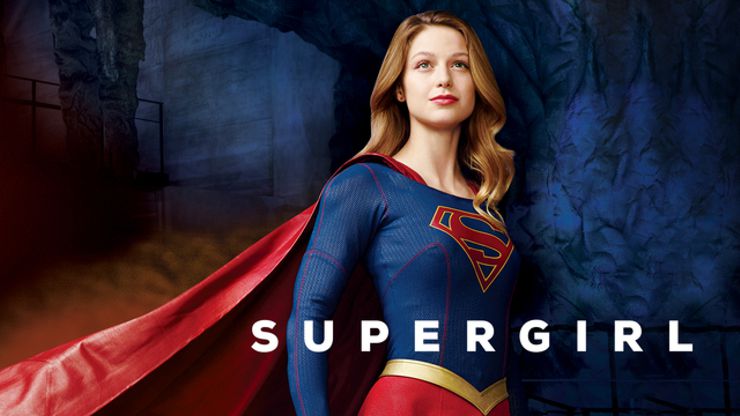 I don't now about you, but I am super happy about DC Comic's Supergirl on CBS. Texas born and Colorado raised, Melissa Benoist is a hard working and very talented actress and songstress. You remember her as Marley Rose in the fourth and fifth season of Fox's Glee. She also plays opposite Miles Teller in the music related Indie films Whiplash and opposite Al Pacino in Danny Collins. Her first film credit was in the Indie film Tennessee with Mariah Carey. She played Marcia in Nicholas Sparks The Longest Ride (2015). She has also appeared in numerous television series including Homeland (2011) where she played Stacy Moore, a young woman who must show her bare essentials during a job interview to work in a harem. She can be seen in The Good Wife (2009) and in Law & Order
Melissa Benoit's super fight began when she was the first person to audition for the role of Supergirl Kara Zor-El and she continued with audition after audition, and then there were the screen tests and the waiting, months of waiting.
Another reason we all like Supergirl is because she really loves to do her own stunts, both fighting and flying. She does have the great Shauna Duggins as her stunt double, when she needs a little extra help.
The very best reason for loving Supergirl is the fact that she is bringing back the female superhero and she is doing it with smarts, common sense and a costume, designed by Oscar-winning costume designer Colleen Atwood, that doesn't turn her into a sex object.
"We knew there were some people who would kind of want the character to go into that direction…but that's not her and that's not what's important about her," said Benoist.

"I think that everyone will be able to take something from it, but I really would love to reach young girls to be a good model for them," said Benoist.
Melissa Benoist plays Kara Danvers, Superman's cousin from Krypton. She lives an ordinary life in Capital City as an awkward assistant to a snooty, but powerful media mogul Cat Grant, played by Calista Flockhart, and her friend James Olsen, played by Mehcad Brooks, is always by the awkward assistant and the hero's side. Kara is forced to use her powers in public, and discovers that there are evil aliens on earth and they are soon after her. She creates a public identity and determines to protect the people of earth.
For those of you who like action, Melissa does a fantastic job of going from awkward and nerdy to powerful and intimidating, so her fight scenes will be just that, fight scenes and, with some much better than normal super special effects, the show will be worth watching. The series sticks to the superhero formula in the best ways. The character doesn't have to psycho analyze why she does what she does. For her, right is right and wrong is wrong, and this makes life simple again. Something we all need, deserve and crave.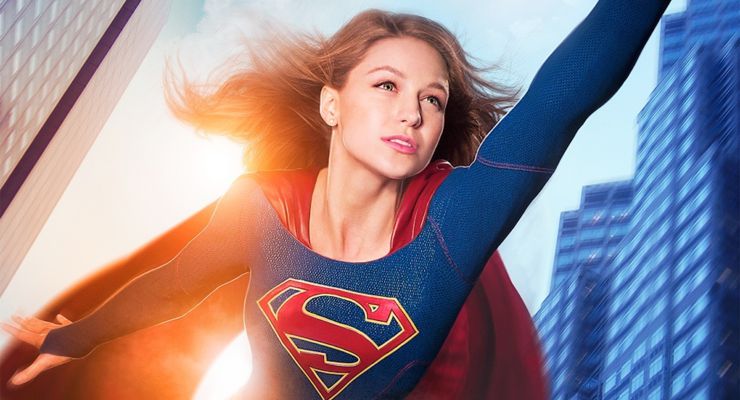 Supergirl Landed on CBS
September 19, 2014: Deadline Hollywood let us know that Greg Berlanti (Arrow) and Ali Adler's Supergirl landed on CBS getting a series commitment from the CBS Network. DC Comic series are showing up everywhere and the more women characters the better! Warner Bros only had the series out for a day. It seems that CBS is out for action, and besides they were the only network station that did not have a comic book series. We weren't surprised when CBS picked up Supergirl with a female lead, as they have had The Good Wife and recently Extant, and the new series Madam Secretary and soon CSI: Cyber, all with woman leads. We will also be seeing Marvel's Jessica Jones series on Netflix.
There have been several woman who have assumed the role of Super girl, but the most popular is Superman's cousin, Kara Zor-El, who shares his super powers and vulnerability to Kryptonite. This is the character that the Berlanti-Adler series will feature. This series will begin with Kara deciding that it is time for her to  to use her abilities:
Born on the planet Krypton, Kara Zor-El escaped amid its destruction years ago. Since arriving on Earth, she's been hiding the powers she shares with her famous cousin. But now at age 24, she decides to embrace her superhuman abilities and be the hero she was always meant to be.
According to Deadline we will be seeing five DC/WBTV series on the air this coming season: Gotham on Fox, the CW's Arrow, The Flash and iZombie on the CW, and Constantine on NBC. With the Supergirl deal, WBTV has successfully targeted every available broadcast network except ABC as they have corporate ties with Marvel, producer of its series Agents Of S.H.I.E.L.D. and Agent Carter.