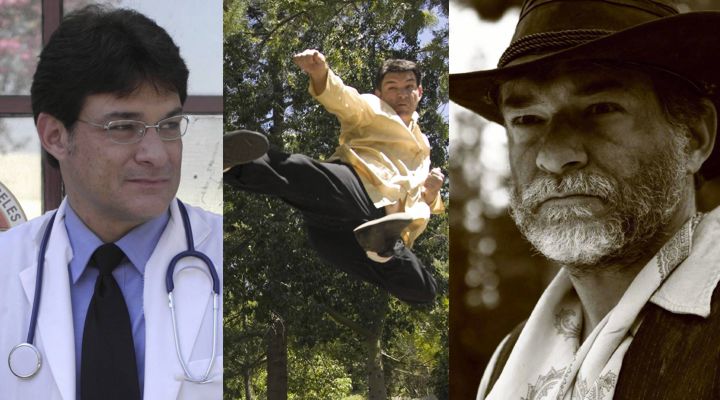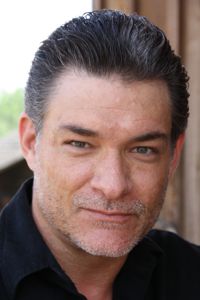 Martial artists, actor, and stunt performer, Ted Alderman, was born on September 22, 1970 in Jackson, Mississippi, USA. Ted's first acting job was in the feature film Ghosts of Mississippi. He followed his acting dream after participating in a film work shop with "Martial Arts Queen" and friend, Cynthia Rothrock. His first talking role was in the Nippon TV show The World's Astonishing News that only shows in Japan.
Ted Alderman has worked as an actor and stunt performer on projects such as Dawn of the Planet of the Apes (2014) Homefront (2013), The Chemist (2015), Alien Showdown (2013), Don't Mess With Texas, Hot Pursuit (2015), Assassin X (2016), and Jack Reacher: Never Go Back.
Also an accomplished director and producer, his company Wicked Dreams Entertainment first started out with the film Vampyre Tales. Followed by The Deepening and Scream Farm. Also the short films Dying for a Cause! and The Zany Adventures of Lonely Dude and Psycho Bitch (2009).
To date Ted has successfully worked in over 50 projects that include feature films, TV, short films, commercials, instructional videos, Internet soap operas, cartoons, audio dramas, fan films and video games.
He has been involved in the martial arts for 28 years and awarded his Master rank of 4th Dan in Tang Soo Do. Was a Hospital Corpsman in the US Navy, a Field Corpsman/Combat Medic with the US Marines and is also a Desert Storm Veteran. After the military, Ted worked as a professional Fire Fighter and Haz Mat Tech for 12 years before deciding to work in the entertainment business full time.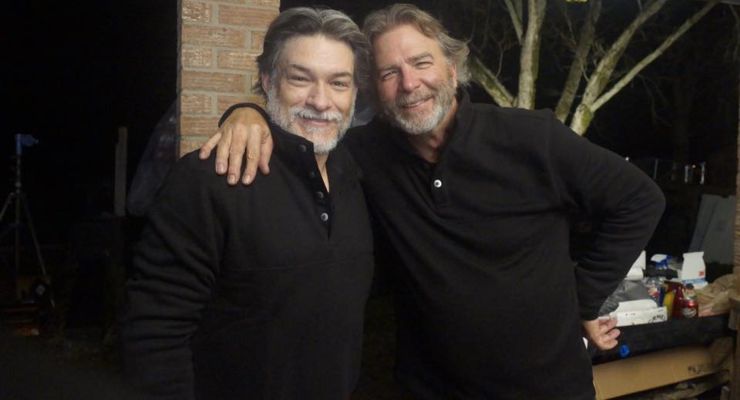 Ted Alderman continues to receive offers to work around the states. Be sure to watch him soar to the stars and reach his dreams as he believes that anyone can reach their dreams if you make sacrifices and never give up.
Ted Alderman on IMDbTed Alderman on FacebookTed Alderman on Youtube
JoJo Garza of Los Lonely Boys gets stunt training from Ted Alderman on the set of The Chemist Movie.