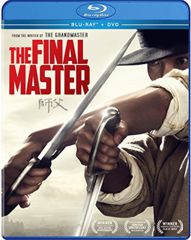 Update: The Final Master came out on DVD, Blu-Ray and On Demand on July 25, 2017.The Final Master (2015) is a martial arts epic written and directed by Haofeng Xu (Grandmaster 2103). The film stars Fan Liao, Jia Song, Wenli Jiang, Shi-Jye Jin, Yang Song and Jue Huang and will be distributed by United Entertainment Partners
The Final Master (2015) was an Official Selection at the Seattle International Film Festival and debuted there in late May.
In award-winning director Xu Haofeng's film adaptation of his acclaimed short story, The Final Master (2015), the last torchbearer of Wing-Chun is seeking to pass down his art when he is caught in a power struggle with local officials and must choose between what is right and what is expected, in order to fulfill his destiny.
The story takes place in 1930s China, unrest rules the nation. Chen, the last Wing Chun master, arrives in Tianjin to expand his kung fu – but his ambition gets him entangled in a power struggle between Tianjin's martial arts Grandmaster, a dominant underworld Madam, and the town's military leaders. Can he protect his family from the dangers of the martial arts world, or will it consume everything he loves?
The Final Master (2015) Theatrical Release Date is June 3, 2016 in New York and Los Angeles and major cities with a wider release will follow.
The Final Master (2015) will release theatrically to limited locations in North America in early June, 2016.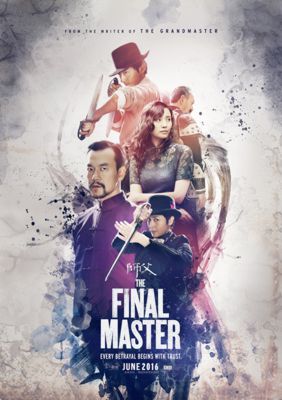 Cities/Theaters:
New York (June 3): Court Street UA, AMC Empire, Village East Cinema, College Point Multiplex (Flushing), AMC Stoneybrook)
Los Angeles (June 3): AMC Century City, Landmark, Burbank AMC Town Center, Arclight Hollywood, Arclight Pasadena and more.
San Francisco (June 3): AMC Cupertino Square, Atlantic Times Square, Metreon and more.
New Jersey (June 10): AMC Starplex and AMC New Brunswick
Boston (June 10)-Manchester Boston Common
Washington DC (June 10): AMC Rio
Running Time: 109 minutes/ China / In Mandarin with English Subtitles