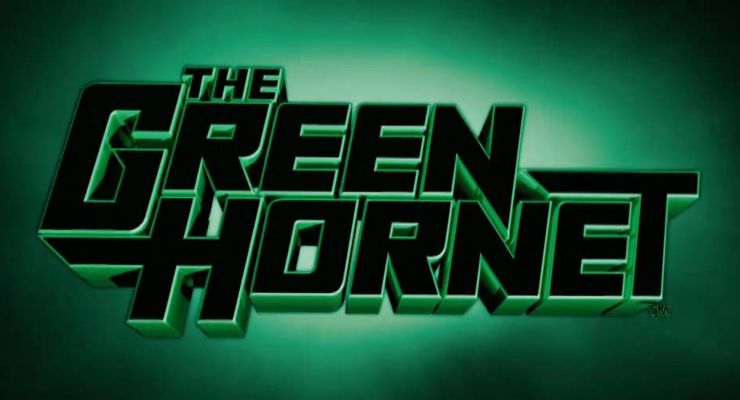 On the eve of The Green Hornet movie's release, The SyFy Channel played a marathon of Bruce Lee's The Green Hornet television series. The Green Hornet 2011 will hit theaters on January 14, 2011 and will play in RealD Cinema and IMAX 3D.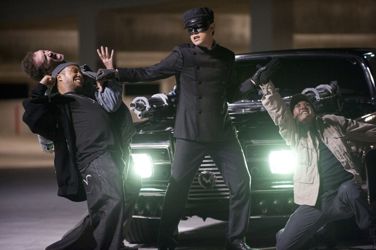 We all know the story, Britt Reid, played by Seth Rogen, is the spoiled, playboy son of a wealthy newspaper publisher, James Reid, played by Tom Wilkinson. Britt inherits his father's media empire, The Daily Sentinel newspaper, after his father dies from a bee sting. Britt then discovers that his fathers assistant is more than he appears and decides to teams up Kato, played by Jay Chou, for a little action, discovering that fighting crime is exhilarating. With the help of Dorothy, Britts secretary, played by Cameron Diaz, and DA Frank Scanlon, played by David Harbour, Britt and Kato soon find themselves fighting crime as the masked Green Hornet and his aid Kato.
The Green Hornet plays a bad guy fighting bad guys which is necessarily awkward, however, we all know the masked team are really good guys.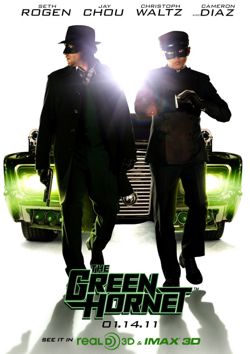 In this movie, Britt discovers that the Russian criminal Benjamin Chudnofsky, played by Christopher Waltz, has taken control of the Los Angeles criminal underworld and is planning to organize a "super-mafia". As Chudnofsky criminal organization grows, Chudnofsky becomes more and more paranoid about The Green Hornet and his ability to thwart his plans, so Chudnofsky uses his organization to seek out and destroy the Green Hornet.
The movie stars Christoph Waltz, Seth Rogen, Cameron Diaz, Edward Furlong, Edward James Olmos, Tom Wilkinson, Jay Chou, Chad Colema, Sterling Cooper, Analeigh Tipton, David Harbour, Eddie Rouse and is directed by Michel Gondry.
The real disappointment for me in the making of this movie is that they chose a non martial artists to play Kato. No one could have taken Bruce Lee's place as the original Kato, but here is a lost opportunity for the next Bruce Lee to make an appearance.
Written by Gene Ching for KUNGFUMAGAZINE.COM
COPYRIGHT KUNGFUMAGAZINE.COM, ALL RIGHTS RESERVED.
All other uses contact us at gene@kungfumagazine.com