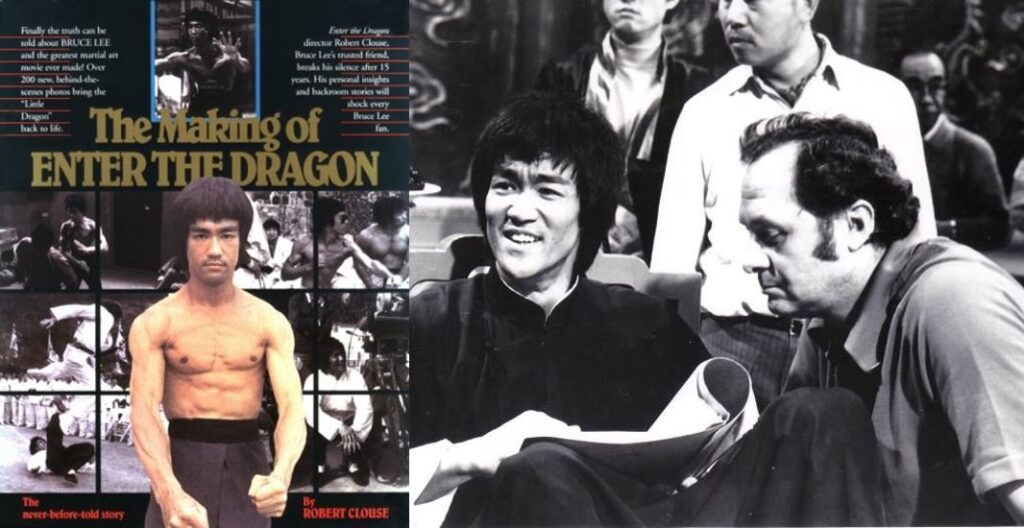 For the first time, the truth can be told about the making of Bruce Lee's Enter the Dragon (1973). Author Robert Clouse, who directed the martial arts epic, takes you behind-the-scenes of the most startling report ever about Bruce Lee and the movie that made him an international star. The paperback book is 8 X 11, with 208 pages.
By Robert Clouse
About Robert Clouse
A hard-working director throughout his long and varied career, Robert Clouse was best-known for his two most successful films: Enter the Dragon (1973) and Game of Death (1978). Born in 1928, he was a director who worked mainly in the visuals of cinema, owing to the fact that he was completely deaf, he employed assistant directors who could verify that actors had delivered their lines correctly. After being hired by Warner Bros. and Golden Harvest to direct Enter the Dragon (1973), Clouse was escalated into the realm of profitable directors. But, unlike others in this category, doors in Hollywood were not entirely open to him. In 1974, he was hired to direct Black Belt Jones (1974) for Warner Brothers Pictures. The film proved to be a moderate success.
In 1978, Clouse returned to Hong Kong where he was hired by Golden Harvest's Raymond Chow to direct a comeback movie for Martial Artist Bruce Lee, despite the fact that Lee had died five years earlier. Clouse was given the incomplete footage from Lee's original version of Game of Death, but decided that only a small amount of this footage should be used (mainly because the original film's plot had been re-created countless times in Hong Kong cinema since Lee's death). With the help of Sammo Kam-Bo Hung and Robert Wall, among others, Clouse shot several Bruce Lee lookalikes and stand-ins as well as cutting back to footage from other Lee movies and, of course, the original Game of Death takes. Clouse was never able to match the success of his two Lee films later in his career. He died in 1997, aged 68.
Source: IMdB