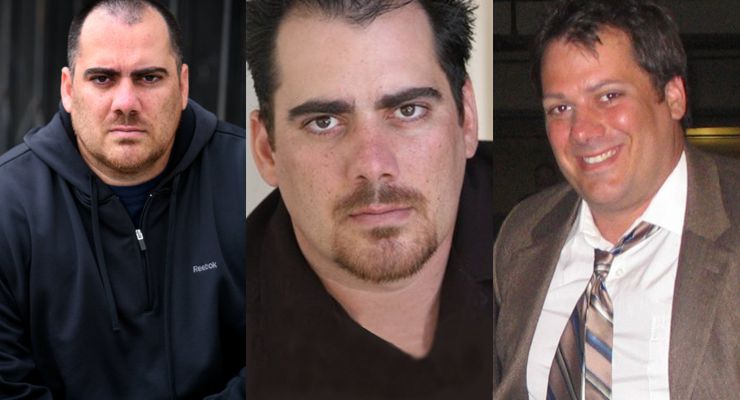 Thom Williams was born on November 16, 1973 and grew up as an only child in Denton Texas. He played football as a youth until he suffered a knee injury his senior year of high school. The injury ended his football career but he used his natural athletic ability to transition into NCAA collegiate cheerleading and gymnastics and won a national championship while going to the University of North Texas from 1992 to 1996. That in turn led him to a summer job in entertainment and he became the bad guy in the "Batman Stunt Show" at 6 Flags Over Texas in the summer of 1996. He knew he had found his calling, and the next summer he moved to Hollywood, California to begin his career as a stuntman for film and TV. He got his SAG card as a guest star on the TV show "The Journeys of Allen Strange" and he was set to go.
Thom Williams is know as the "big guy who could move" and he has made a career by learning and applying his physical prowess to varying fighting styles and reactions. His gymnastics background helped him keep up with smaller, faster fighters he faced on screen, culminating in fights with his action idol Jackie Chan both on the big and small screen. His size and abilities also helped him pick up regular stunt doubling jobs with almost every large actor in Hollywood, such as Greg Grunberg (Alias), Jorge Garcia (Lost), Eric Stonestreet (Various), and Ethan Suplee (My Name is Earl) just to name a few.
After hundreds of credits, and many years of enduring ground pounding and pain, Thom Williams has now made his way into the even more competitive field of stunt coordinating and 2nd unit directing. Since beginning in the industry, he had always wanted a position behind the camera and to be part of the creative process from day one. One of his specialty areas is motion capture. He is working in both feature films and video games, and has found a nice niche for himself that allows his creative energies to be expressed in ways that he only dreamed of as a child growing up watching Sci-Fi and action films.