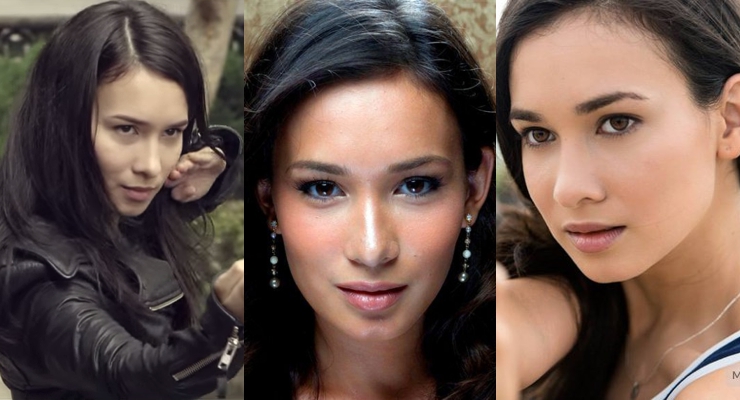 Celina Jade was born on June 10, 1985 in Hong Kong. She is an actress, singer-songwriter, model and martial artist.
Action fighting is in Celina Jade's blood as she is the daughter of American Kung Fu star, Roy Horan. Her passion for action began in film with her lead role in Legendary Assassin (2008).
Celina is a talented musician and she won an Asia-wide singing competition at only 14 years of age. This landed her a record deal with Japanese producer, Tetsuya Komuro. Together, they released two EPs, Good News Bad News and Kwong Ying Zi Gan. In July, 2000, Celina performed alongside Namie Amuro before world at the G8 Summit in Okinawa, Japan. At age 15, she had her first No. 1 hit with the song, Kwong Ying Zi Gan in Taiwan. Since then she has been featured in multiple ad campaigns for Marks & Spencer, Cathay Pacific, Motorola and Ponds globally.
In 2003, Celina attended the prestigious London School of Economics, graduating at the top of her class with First Class Honors and a degree in Management. Despite her affinity for the analytical, Celina followed her passion and went into the creative arts. In 2007, she signed with music mogul Paco Wong of EMI.
Celina's breakout role came in 2007 after she auditioned for the lead role in Legendary Assassin and was chosen over top local actresses for the leading role. Since then, she has amassed a solid fan base across China and in the West. Her later roles in the Chinese films Love Connected (2009), and All's Well Ends Well (2009); TV shows like Dolce Vita, Jade Solid Gold; and, regular appearances across TV channels especially in China including CCTV, Hunan TV, Zhejiang TV, Guangzhou TV and CETV continued to cement her popularity.
It is Celina's beautiful voice you hear in the theme song for Legendary Assassin, Ceng Jing Xin Teng, which was performed live on TV and radio stations across Asia.
In 2009, Celina left Golden Typhoon (EMI) and signed with Terry McBride, CEO of Nettwerk Music Group (the force behind Avril Lavigne, Sarah McLachlan, Dido). Soon after she won her first role in movie in the United States, The Man With the Iron Fists (2012), directed by the RZA. She also began filming her first web series, Wish Upon a Star, as lead actress alongside Asian superstar Peter Ho.
In 2014 she played Min in Skin Trade with fellow well known martial artists, Dolph Lungren, Tony Jaa, Michael Jai White, and Cary-Hiroyuki Tagawa and she has been playing Shado in the television series Arrow.