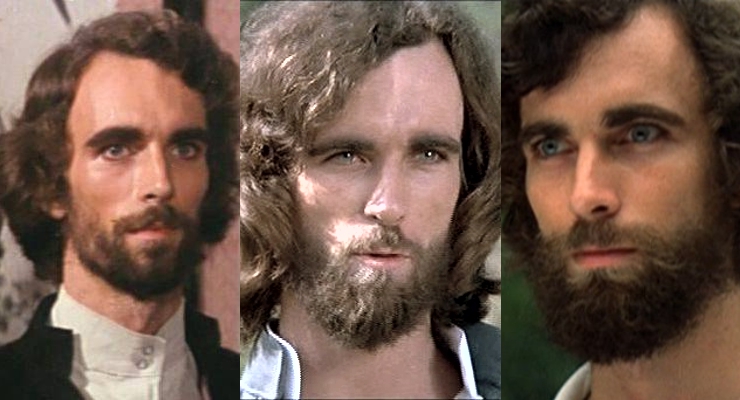 Roy Horan began his career as a martial arts student of renowned Korean taekwondo master and popular Hong Kong movie super-villain lord of the super kickers Jang-Lee Hwang. Roy was born in America and emigrated to Taiwan and then to Hong Kong after graduating from the University of Rhode Island. With Hwang's help, Roy broke into Hong Kong film in 1975, acting with roles in Bruce Lee: A Dragon Story (1977), Snuff Bottle Connection (1977) and Jung-ri's School of Yong-hyung-ma (1980).
Roy became best-known to kung-fu movie fans as the evil Russian Assassin disguised as a Jesuit priest in Jackie Chan's Snake in the Eagle's Shadow (1978) and later, as Lewis, a wealthy kung-fu fighter who befriends Tang Lung, in Game of Death 2  (1981).
Roy served as executive-in-charge of distribution, sales, marketing and international production for Seasonal Film Corporation in Hong Kong during the era in which the company produced Jackie Chan's first comedy kung-fu hit films (1978-1989). During his tenure at Seasonal, Roy also formulated and directed an Kung Fu instructional video series including The Art of High Impact Kicking (1980), based on Hwang's legendary kicking methodology. Roy wrote, produced and appeared in No Retreat, No Surrender 2 (1987), performing on-camera as the American Consular General. This role was Roy's final acting performance. He subsequently left Seasonal Films to establish other companies for television and video production, sales and distribution.
In 1999, Roy choose to shift to an academic career and became a professor at the Hong Kong Polytechnic University's School of Design where he taught filmmaking, helped establish the Multimedia Innovation Centre and, in 2005, conducted neuropsychological research on how to enhance creative thinking.
Roy Horan has been a longtime mediator, he has taught meditation since 1992.
In 2011, Roy retired from the university to develop Innovea Ltd., a company that designs and conducts innovative psychological assessments. The company further consults for individuals and organizations in the areas of high-performance and well-being.
Roy's daughter, Celina Jade, joined the entertainment industry first as a teen pop singer with the Chinese market hit songs Good News Bad News and Kwong Ying Zi Gan and, more recently, as an action actress portraying the Dragon Inn Singer in Universal Pictures release The Man with the Iron Fists (2012) and Shado in the CW Television Network actioner series Arrow (2012) starring Stephen Amell.