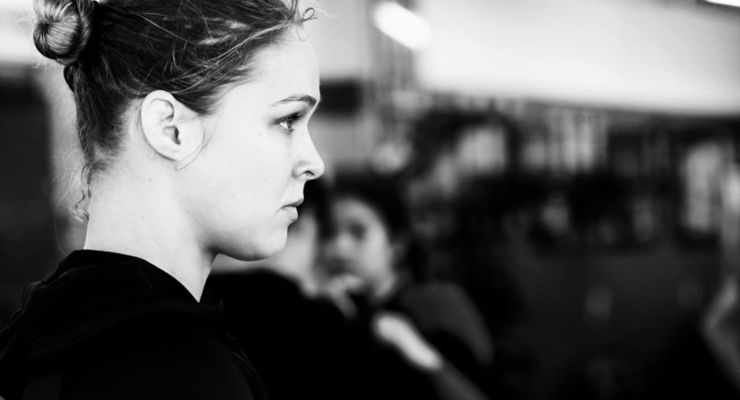 Update: Through My Father's Eyes, the documentary about Olympic Bronze medalist and UFC fighter Ronda Rousey​ will play at  the Newport Film Festival on Saturday, April 28, 2018 at 2:30 pm to 4:10 pm at the Lido Theater 3459 Via Lido, Newport Beach, CA 92663.
The documentary, Through My Father's Eyes (2017), follows the life and early career of Judo Olympic Bronze medalist turned UFC fighter, Ronda Rousey. From her humble beginnings, at times living in her car, to becoming the first woman ever to fight in the UFC, she opened the door for women to earn multi-million dollar salaries as she became the highest paid athlete in the male dominated UFC in 2015.
The Cast includes Rhonda Rousey, Gary Stretch, Peter Antico, Gene LeBell and Lucia Rijker.
Through My Father's Eyes (2017) is directed by Gary Stretch, produced by Pete Antico, and executive producer by Yin Tze Liew. Ray Izad-Mehr is the Cinematographer and a Co-Producer and the film is edited by Academy Award Winning Editor, Scott Conrad. Damon Elliott is the composer for the film. Featured in Through My Father's Eyes (2017) is the legendary world champion judo master and Ronda's coach, "Judo" Gene LeBell.
FILM INFORMATION:
DIRECTOR: Gary Stretch
PRODUCERS: Pete Antico, Gary Stretch, Yin Tze Liew, Co-Producers: Ray Izad-Mehr, Danny Schramm
EXECUTIVE PRODUCERS: Yin Tze Liew, Chris Ball, Renee Coogan, Anton Bayer, Eric Savell, Cairos Heinen
CINEMATOGRAPHER: Ray Izad-Mehr, Tyler Rousseau
SCREENWRITER: Gary Stretch
EDITOR: Scott Conrad, additional editor: Danny Schramm
MUSIC: Damon Elliott, additional music: Arn Anderson
LANGUAGE: English
COUNTRY OF ORIGIN: Canada, USA
YEAR COMPLETED: 2017