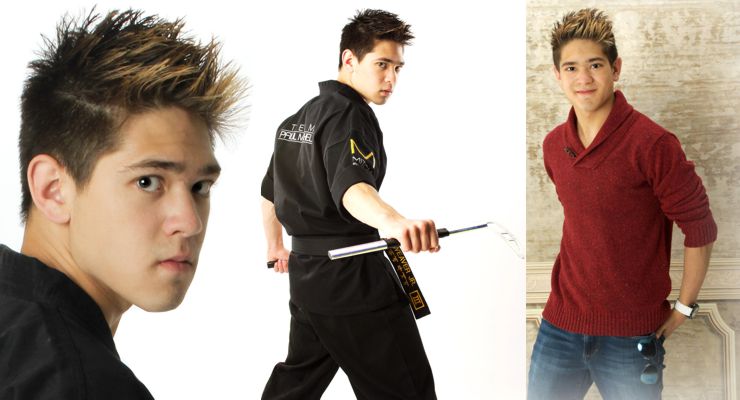 Martial artist, stunt performer and actor, Tyler Weaver Jr. is known for his work on Champions of the Deep (2012), Bokendan: Quest for the Phoenix Sword and Star Raiders: The Adventures of Saber Raine (2016).
Tyler Weaver Jr. started martial arts when he was only 2 years old. He is recognized as one of the world's top martial artists in the industry. He currently holds 44 Multi-Circuit World Titles in NASKA, ISKA, NBL and ATA circuits. Tyler made history by scoring a "PERFECT 10" by all the judges, first time ever in the WAKO World Championships held at Ireland in November 2015.
Tyler's talent and successes have landed him work with Prime-Time television, producers and directors including Disney, the premier episode of The Megan Mullally Show and The Oprah Winfrey Show. He has had roles in movies including Champions of the Deep, The Underdogs and Star Raiders – Adventures of the Saber Rain.
When Tyler Weaver Jr. is not training in the martial arts or filming, he travels worldwide performing, instructing, teaching seminars, dancing, doing stunt training, and he also teaches locally at their karate studio.
When Tyler was 22 years old he was diagnosed with autism. He had always felt different  growing up and without a diagnosed he was left him with many unanswered questions. He knew he felt different, but never understood what made him different. Now that he has been diagnoised, Tyler Weaver hopes to help inspire all families who are dealing with autism by sharing his success through the study of martial arts.
Martial Artist Tyler Weaver shares his journey with autism or what he calls Neurodiversity