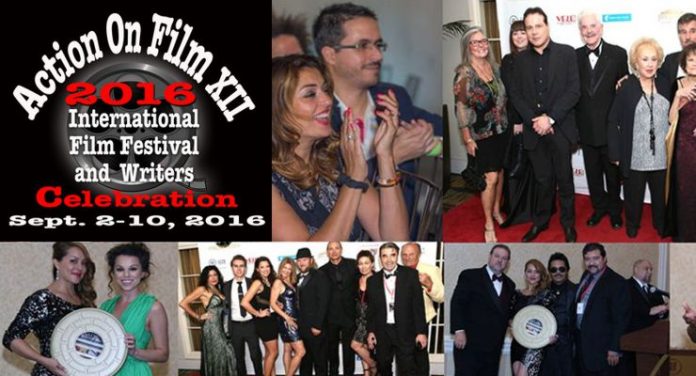 The Twelfth Annual Action On Film International Film Festival and Writer's Event is truly the festival of the independent filmmaker and writer. We bridge the gap between the industry and the indie filmmaker with guests like Debra Kara Unger, Nick Mancuso, Harry Lennix, Eric Bana, Mark Ruffalo, John Savage and many others in attendance every season. We also feature top distributors and buyers from companies like Fairway Film Alliance, Multivisionnaire Distribution, Showcase Entertainment, Gorilla Pictures, Movie Heroes and more.
With a twelve year history of recognizing filmmakers at every level in some of the most gorgeous cinemas in the world, we create screenings and opportunities that no other festival offers.
Action On Film means; 'The Action a director takes to make his or her vision come true and then the re-action to that effort by the audiences who watch it. Sure, we love action films but we get just as inspired by Comedy, Drama, Animation, Documentary and Experimental Projects.
Filmmakers like Stan Harrington, Kely McClung, Michelle Muldoon, Ken Lemm and many others credit us with getting their starts and we also have featured the work of hundreds of filmmakers and producers via our television programs; The AOF Channel from NBC and the currently running Del Weston's Action On Film which airs on Time Warner Cable, Champion Broadband, Peg Media and of course online.
Our 9 day event caps off with a star studded Black Tie Dinner and Award Show which has been selling out for eleven years straight. Got a great project? Come be a part of the show!