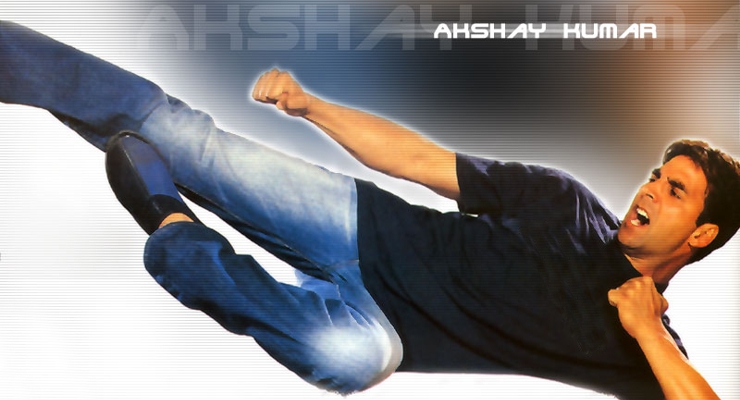 Akshay Kumar was born Rajiv Hari Om Bhatia on September, 9 1967 in Amritsar, Punjab. He is one of the most famous Indian film actors, a producer and a martial artist who has appeared in over a hundred Hindi films. He has been nominated for Filmfare Awards several times, winning it two times. He has appeared in over 125 films. When he began his acting career in the 1990s, he primarily starred in action films and was particularly known for his appearances in feature films commonly called the "Khiladi series", which included Khiladi (1992), Main Khiladi Tu Anari (1994), Sabse Bada Khiladi (1995), Khiladiyon Ka Khiladi (1996), Mr. and Mrs. Khiladi (1997), International Khiladi (1999), Khiladi 420 (2000) and Khiladi 786 (2012), as well as other action films such as Waqt Hamara Hai (1993), Mohra (1994), Elaan (1994), Suhaag (1994), Sapoot (1996), Angaaray (1998), Keemat – They Are Back (1998) and Sangharsh (1999).
It wasn't until later that Akshay Kumar gained fame for his drama, romance and comic roles. He became known for his performances in romance films like Yeh Dillagi (1994), Dhadkan (2000), Andaaz (2003) and Namastey London (2007), as well as drama films such as Waqt: The Race Against Time (2005) and Patiala House (2011). His comic performances in comedy films such as Hera Pheri (2000), Mujhse Shaadi Karogi (2004), Garam Masala (2005), Bhagam Bhag (2006), Bhool Bhulaiyaa (2007), and Singh Is Kinng (2008) met with acclaim. His success had soared in 2007, when he starred in four consecutive commercial hits. Akshay Kumar career took a down turn between 2009 and 2011 but came back with two successes movies, Housefull 2 (2012) and Rowdy Rathore (2012). Both films grossed over 17 million dollars. His other films like OMG (2012) and Special 26 (2013) were highly successful both critically and commercially. On February 16, 2013, many media outlets reported that the box office take for Kumar films has crossed $340 million to date. Akshay Kumar is the only Bollywood actor to pull in these types of box office takes and he has established himself as a leading contemporary actor of Hindi cinema.
Apart from acting, Kumar has worked as a stunt actor; he often performs dangerous stunts in his films, which has earned him a reputation as the "Indian Jackie Chan". 2008 marked his television debut as the host of the show Fear Factor – Khatron Ke Khiladi. In 2009, Kumar founded the Hari Om Entertainment production company.
In 2004, he was honored with the Rajiv Gandhi Award for his outstanding achievements in Bollywood. In 2008, the University of Windsor in Ontario, Canada conferred an Honorary Doctorate of Law on Kumar in recognition of his contribution to Indian cinema and contributions to social work. The following year he was awarded the Padma Shri by the Government of India. In 2011 The Asian Awards honoured Kumar for his outstanding achievement in Cinema.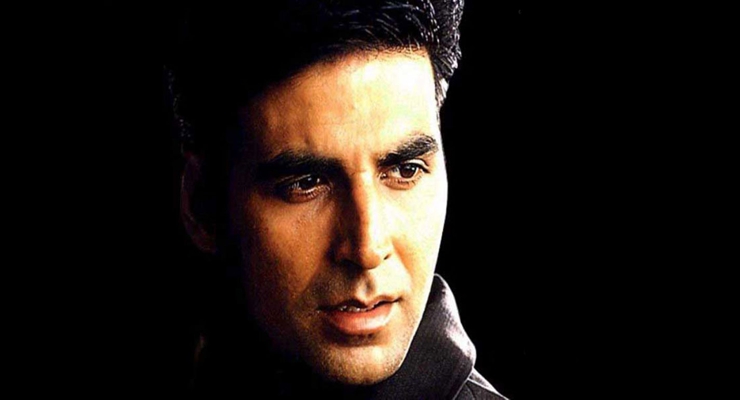 Kumar was recognized as a performer even as a youngster, particularly as a dancer. Kumar was raised in Delhi's Chandni Chowk neighbourhood before moving to Mumbai. In Mumbai, he lived in Koliwada, which was a Punjabi dominated area. He studied at Don Bosco School in Mumbai and then Guru Nanak Khalsa College in Mumbai.
Akshay Kumar obtained a black belt in Taekwondo while in India, and he studied martial arts in Bangkok, Thailand, where he learned Muay Thai and worked as a chef and a waiter. When he returned to Mumbai, he taught martial arts. One of his students, an aspiring photographer, suggested that Kumar take up modeling which ultimately led to his modeling career. Akshay Kumar found that he made more money in the first two days of shooting than he did in and entire month teaching martial arts so he pursued a modeling career. It was by accident that Akshay Kumar got into films. One morning he missed his flight for an ad-shoot in Bangalore, disappointed in himself, he visited a film studio taking along his portfolio. By evening, Kumar was signed by producer Pramod Chakravarthy for a lead role in the movie Deedar. Source: Wikipedia
Shaolin Temple India Shifu Kanishka Training Akshay Kumar in Shaolin Kungfu