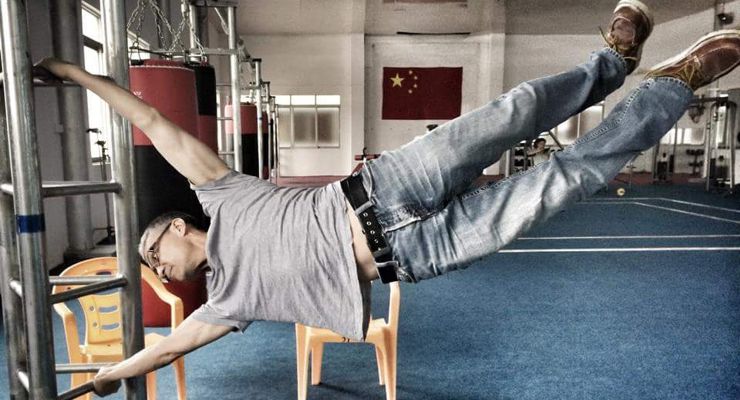 Stuntman and actor Antony Szeto was born on December 9, 1964 in Sydney, New South Wales, Australia but moved to Hong Kong when he was very young. He is currently an award winning film director based in Hong Kong. He has worked in the entertainment industry for over 30 years, and is a specialist in action, with a great deal of experience behind the camera. He has been a co-director and shoot director for various films. He was the director of Hong Kong's first CGI animated feature film, he helmed a family action film produced by Jackie Chan, and he directed films for Hollywood legend and Oscar Recipient, Roger Corman. Antony Szeto was also Head of Departments for Stunts on Hollywood tent-poles Ghost in the Shell (2017) and The Meg (2018).
Antony Szeto grew up in Hong Kong but returned to Australia to attend high school. After finishing school he went to back to China for 3 years to study at the Beijing Sport University majoring in Chinese martial arts. After graduating he was recruited for the Australian Wushu Team where he competed for his birth country.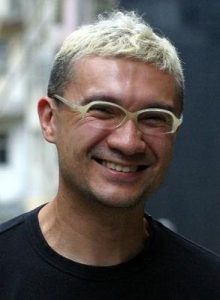 Antony Szeto also trained as a stuntman and is a registered stunt performer under New South Wales Equity, an Australian-based state union for actors. He went on to study at Bond University in Queensland, Australia where he won awards including Best Student Director Award.
Antony Szeto attended Bond University and completed his degree with a double major in finance and media productions. In school he won awards in Excellence in Student Film Direction and Best Overall Achievement in Video Production. He was also offered a scholarship for a Masters Degree in Mass Communications, which he declined. Instead, he went to while he studied and earned his MBA, he worked at a ship construction company that specialized in high tech high-speed ships. He moved up in the company to become a senior executive before leaving the company to start his own animation company with friends. He then directed Hong Kong's first CGI feature film, DragonBlade: The Legend of Lang (2005). Apart from directing DragonBlade, he also did voice acting for the film, wrote the script, directed the voice actors, and served as fight choreographer for the film. The film got a Nomination for a Golden Horse Award, and it won Antony Szeto an Award from the Australian Directors Guild.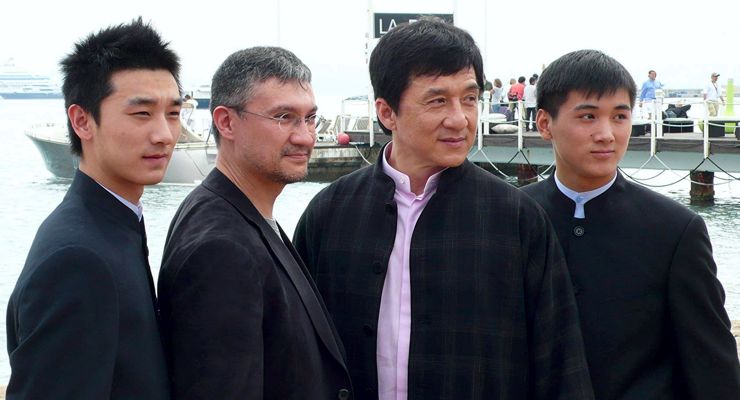 In 2007 Antony Szeto directed Jackie Chan Presents: Wu shu (2008) which was produced by Jackie Chan and starred Sammo Hung. The film premiered at the 2008 Cannes Film Festival.
Besides being a film director, Antony Szeto also works as a fight choreographer and stunt coordinator. He has trained in numerous martial arts styles including judo, karate, taekwondo, fencing, wushu, aikido, and Cai Li Fo. He was a member of the Australian Wushu Team during the 1988 International Wushu Competition in Hanzhou, China. He was an instructor at the Choy Lee Fut Kung Fu Academy Sydney. He studied under Grand Master Chen Yong Fa, the fifth generation direct descendant of Heung Chan the founder of Choy Lee Fut.
His largest project as a fight choreographer was on Naresuan, Thailand's highest-grossing film to date. For Naresuan he trained about 200 soldiers and the entire main cast. He also and set up huge battle scenes that incorporated horses and elephants. He was also the action consultant for the Hollywood film Ghost in the Shell (2017).
In November 2001, Antony Szeto was the in-house director and producer for 3-Bit Productions, a China-based film studio in Hong Kong.