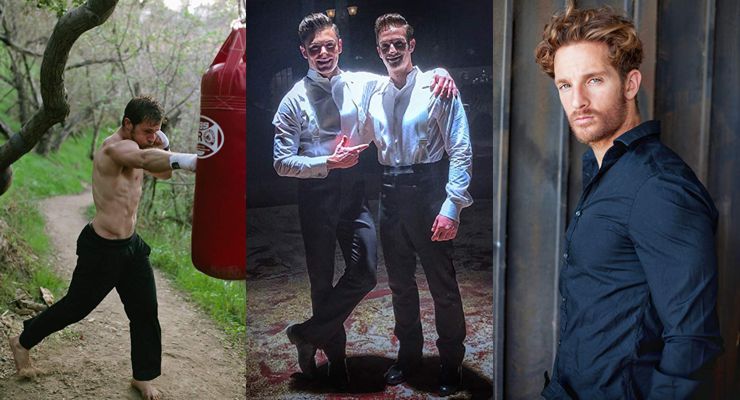 Martial artist, gymnast, and circus performer, Josh Fried is also an experienced SAG-AFTRA stunt professional. He has worked as a stunt performer, double, rigger and coordinator for feature films, televisions shows, commercials and music videos. Josh's stunt career grew out of his first professional job as a circus performer in Las Vegas, where he performed 10 shows a week for 4 years in the acrobatic water spectacular Le Reve at the Wynn Hotel, a show created and directed by Franco Dragone, the Belgian theatre director and founder and artistic director of Dragone. He is also known for his work with Cirque du Soleil and Celine Dion.
Prior to working in Las Vegas, Josh completed his undergraduate degree at The College of William and Mary where he received a degree in Kinesiology and Health Sciences. While attending school, Josh competed nationally each year for the NCAA Division 1 Men's Gymnastics Team. In addition to his training as a gymnast, Josh has studied martial arts on a technical level throughout his entire life, specifically focusing his study on the Kenpo style (rooted in Chinese Kung Fu and Japanese Karate) along with boxing and a mix of countless other martial art styles.
Josh's background in gymnastics, martial arts and live circus makes for a powerful and dynamic combination in the stunt world. His years of technical training combined with experience in the industry, both for live audiences of thousands and in front of camera make him a fantastic choice to bring energy and dynamism to any stunt performed and actor doubled! Josh's skill set truly shines during dynamic fight scenes, high flying acrobatics, wire/harness work, parkour and free running.
Josh Fried has hundreds of stunts credits in television and numerous credits in feature films. He is the stunt double for Jesse Eisenberg and Allesandro Nivola in The Art of Self-Defense (2019), as the stunt double for Charlie Day in Hotel Artemis (2018), as the stunt double for Zac Efron in The Greatest Showman (2017), as a stunt player in Patriots Day (2016) and as a stunt performer in Ted 2 (2015). just to name a few.