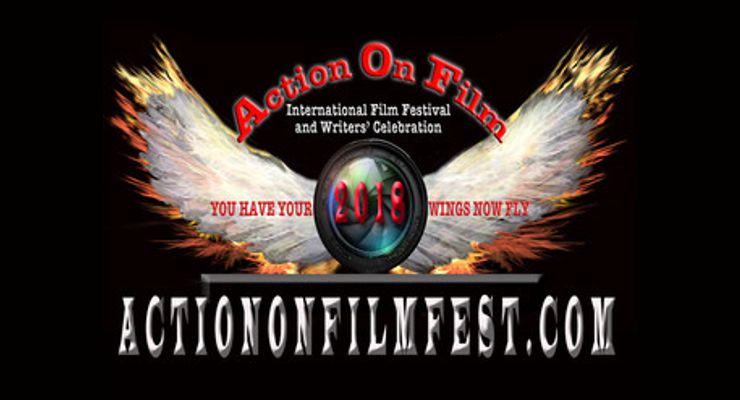 AOF MEGAFest and SHORTS TV Cut A Deal To Benefit Filmmakers
April 19, 2018 ~ Del Weston and Action On Film have recently announced AOF MEGAfest and now AOF has cut a deal with ShortsTV to license your short films for a "short" time and it doesn't even have to be exclusive and you are guaranteed payment. Shorts are between 5 minutes and 40 minutes long and ShortsTV airs in 4 territories, United States, United Kingdom, Latin America and India.
About AOF MEGAFest
AOF has been talking about it for years and now it is happening.  Action On Film has combined with The Hollywood Dreamz International Film Festivals and Writing Competitions to create the most sensational 10 Days in Film Festival History with the Brand New AOF presents MEGAFest.  The show is comprised of a minimum of Ten Festivals, Writing Competitions, Awards and more. Ten festivals will take place all at once, with ten times more of what every filmmaker or writer wants, including seminars, parties, screenings, live events, award shows, industry, celebs and more.
The festivals that will form the MEGAFest are:  The Hollywood Dreamz Film Festival and Writers Event II, The 14th Annual Action On Film International Film Festival and Writers Celebration, The Michael DePasquale jr Icon Awards III, The Dr. Robert Goldman Legendary Stunt Awards II, The Script Summit Written Word Competition I presented by WeFixYourScript.com, The Polish Short Film Festival Internationale II, The World Cinema Iran IV, The Young Storytellers Awards and Competition FREE to Kids 15 and Under and of course The We Are Indie Horror – Horror Film Festival.
MEGAFest will take place at the Brenden Theaters in Las Vegas once again, with sold out audiences and celebrities like Bill Duke (Predator, Bird On A Wire, Deep Cover), Glynn Turman, Donny Boaz (Six), Michelle Lukes (Strikeback), John Savage, Michael Pare, Rikishi, JJ Perry, James Lew and many others.  The event will once again take place in August.
Event Creator Del Weston said, 'This is the biggest thing to happen to film festivals in a very long time.  Most festivals cater to one genre or group but with MEGAFest, you get it all.  It is inclusive, open to all ages, open to both straight and gay projects, action and non action films with a great series of documentary, mature themes, animation, pilots, family, experimental and of course foreign and international films and shorts.
About ShortsTV
ShortsTV is the global home of short movies.
ShortsTV has the world's largest catalog of high quality short movies available on TV, online and in theaters, and they also produce original short film content for broadcasters and brands.
The ShortsTV teams obtain only professionally produced live action, animation and documentary short movies from the world's most famous film festivals and independent suppliers. Through the acquisition of these films they offer professional short filmmakers an unparalleled commercial medium to develop their careers, and viewers an opportunity to see the best short movies from around the world – on TV, online and in theaters.
On TV, their channel is the world's first and only 24/7 HD channel dedicated to short movies. Available across the US and Europe, ShortsTV brings short stories to life in stunning high definition and covers the latest events in the short film industry.
Online, they offer hundreds of the world's best independent shorts for download from stores in over 90 countries, including iTunes, Google Play and Amazon Instant Video.
In theaters, they produce and distribute the annual Oscar Nominated Short Films theatrical release, bringing the world's top awarded short movies to the big screen.
And on top of all that, they produce original short film content through their production division, Shorts Factory. Whether it's for their own TV channel, or other broadcasters and brands, they use their unique expertise in short film to produce high quality short form content that entertains, educates and inspires.
ShortsTV is owned and operated by Shorts International Ltd.