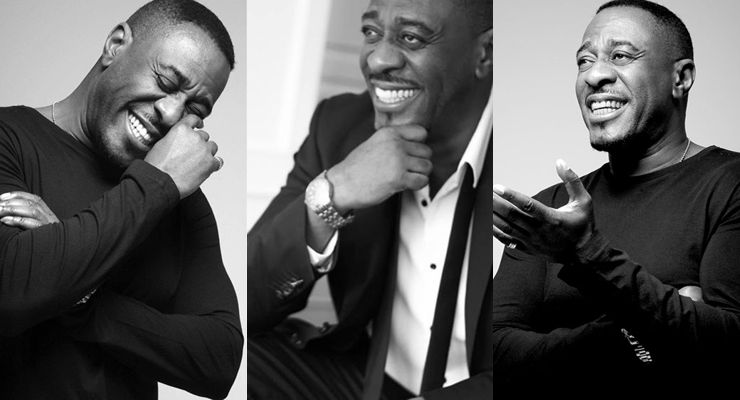 Martial artist, actor, stuntman and producer, Winston Ellis is known for his work on The Dark Knight (2008), Pirates of the Caribbean: Dead Man's Chest (2006) and Pirates of the Caribbean: At World's End (2007). He practices Shaolin Eagle Claw kung fu and he is a three time Thai Boxing World Champion.
Winston Ellis was born in Reading Berkshire, England to Jamaican parents. He is an accomplished British Actor and three- times Thai Boxing World Champion who has also studied Shaolin Eagle Claw kung fu.
After his martial arts career came to an end an opportune meeting with Phillip Ko led to Winston moving to Hong Kong and during this time he made appearances in a number of martial arts films working with actors such as Jackie Chan, Jet Li, Jean Claude Van Damme, Roger Moore, Robert Samuels, Mark Houghton and Darren Shahlavi.
Winston as Palifico in Pirates of the Caribbean: "The Captain goes down with his ship".
Winston Ellis has performed alongside Johnny Depp and Kiera Knightley in Pirates of the Caribbean: Dead Man's Chest (2006) and Pirates of the Caribbean: At World's End (2007). Other film credits include, Batman the The Dark Knight (2008) with the late Heath Ledger, and Shiner (2000) alongside Michael Caine and in Black Mask (1996) with Jet li.
Winston was a guest speaker at the House of Commons during black history month where Winston spoke about some of his life experiences growing up in Britain in the 70's and 80's and his personal journey battling dyslexia and racism in the educational system and overcoming them to become not only an actor but a film producer and director.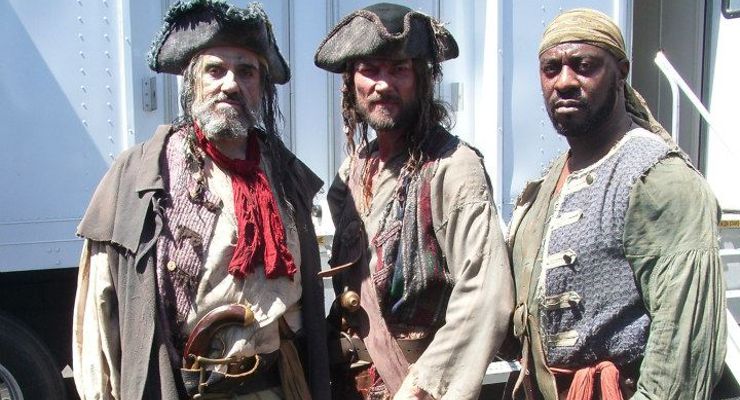 Winston Ellis can also be seen as actor and stunt performer on the small screen for Sky Atlantic's Penny Dreadful (2014-2016) television series starring Josh Hartnett, Timothy Dalton and Eva Green. He can be seen in Doctor Who (2014) with Peter Capaldi, The Bill (2008), Hustle (2006), Judge John Deed (2005), Dream Team (2005), Doctors (2004) and finally Holby City (2004).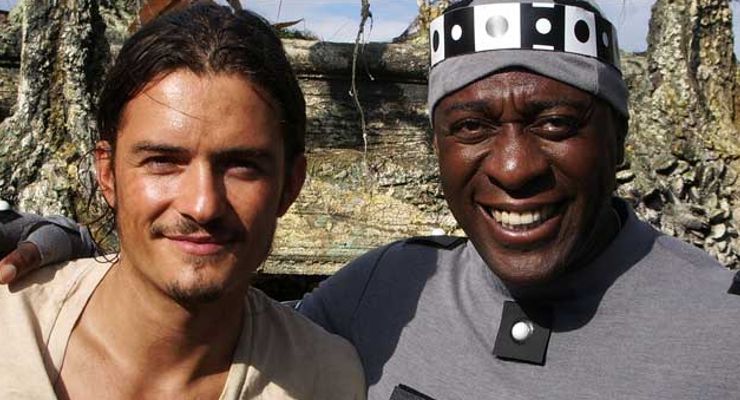 Winston is also involved in a charity called Positive Strides set up in 2012 by Winston's close friend and business partner the late Mark Straker. Winston was also instrumental in the launch the Positive Strides UK initiative Project Postcode. Project Postcode uses film and media to educate 11- 19 years olds about modern day social issues such as drug and alcohol abuse, gun and knife crime and and anti- social behavior.
Winston's passion for working with under privileged children led to his involvement with a number of charities carrying out educational workshops and inspirational talks to thousands of young people across the UK.
Winston has worked with and supported Rainbow Nation an an racism charity, Mencap, Hoop Aid, Art-Football, Winstons Wish and NCS a national youth development initiative back by Teresa May and the UK government.
Winston Ellis has hosted a number of awards ceremonies "Include me Too" The BEFTA's. The C Hub magazine awards. Winston is also a patron of "Back to Black" the brainchild of film maker Fredi Nwaka. Winston was also a guest judge for Miss Great Britain 2014 and 2015.
His love for working with numerous charities has seen Winston move forward with his own projects including coordinating and facilitating the Shinfield Drama Project. This is a shared project with Wokingham Community Development Team. This is a cross school and university project. Graduates write a short, child friendly play on the theme of 'friendship' 1st. The school pupils get the chance to act and work on all aspects of creating a play. Winston Ellis judges the winning play.
Winston's charm, charisma, tireless energy and desire to make a difference drive him, and he always has amazing projects in the pipeline. In 2016 Winston was given a humanitarian honorary doctorate at Birmingham University for his humanitarian work.