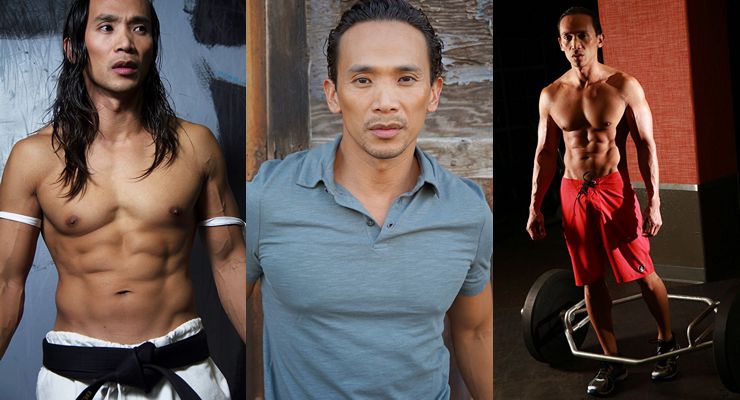 Duy Beck is an actor, stuntman and producer known for his versatility, scene dialogue and unique physical abilities. Duy's portrayal of a fighter in producer Scott Rosenfelt's (Home Alone/Teen Wolf/Mystic Pizza) The Jade Pendant (2015) showcased Beck's abilities to work with wires and the mini-tramp and pushed forward Beck's career as an action actor and choreographer. He soon found work as a stunt, fight, and military scenes coordinator, for mobile Apps, working on projects including Arnold Swartzenegger's Mobile Strike (2016) and Moba Legends (2016) He was also the principal enemy fighter and assistant stunt coordinator for the film short Awaken (2017).
Duy Beck earned a Black Belt in TaeKwon-Do when he was younger. During that season, he was an avid and successful tournament martial artist and Gold Medalist in the Utah summer games. He has studied Muay-Thai boxing in Thailand, Russian Sambo, Jiu-Jitsu, American boxing, American wrestling, and Kuk-Sul Karate.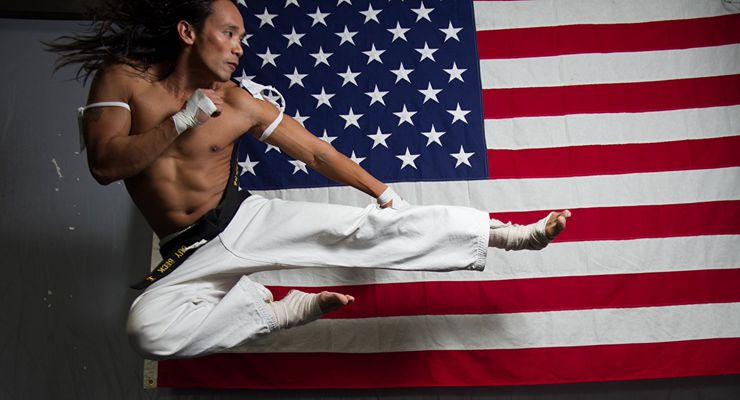 Duy Beck was a Marine Infantry Sergeant and this experience landed him on the stunt team for multiple episodes of NBC's #1 show, The Blacklist (2015-2017) starring James Spader; and SWAT team leader and prison fighter on Universal's Riot (2015-), starring Dolph Lundgren and UFC Champion Chuck Liddell. Duy is also a stunt actor on Warner Brother's new web series, Snatchers (2017). Duy's unique ethnic look gave him a role as the Angel Shammah in 2 of a 3 part trilogy, Celestial Run (2012) and Celestial Hunt (2013). The third film has yet to be filmed. Duy's love for the outdoors and mountain biking helped his first SAG speaking role in Disney's Buffalo Dreams (2005).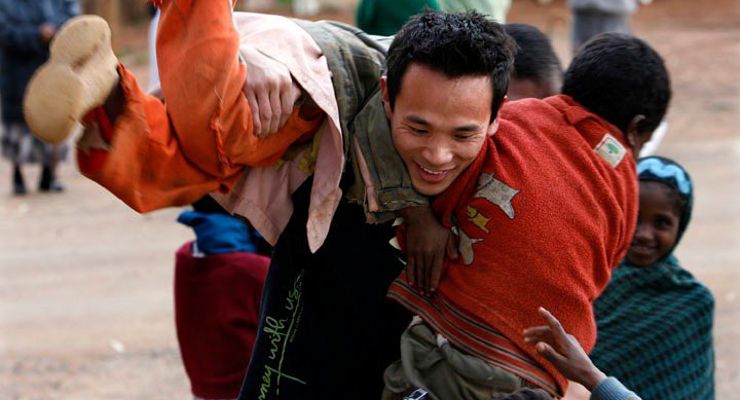 Duy Beck has been active both locally and abroad in working with the underprivileged. As a part of his humanitarian efforts, Duy made a 5+ year Biblical Nazirite vow to not cut his hair or drink alcohol during the building of a sustainable orphanage at the base of Mount Kilimanjaro in E. Africa. Duy's hair grew to below his waist, contributing to his ethnically ambiguous look. Consequently, Duy has been cast in inspiration film Wind River (2017). With his martial arts background and long hair, he was confirmed as the head of the Asian mafia in action web series The Agency (2017) and Asian car gang leader and co-producer in low-rider film series, Ryder 1: Crenshaw Nights.
He is the fight choreographer, assistant stunt coordinator and military advisor for Enemy Unknown an MMA film starring USA's female World Game's Gold Medalist; and producer/director, writer and lead actor in military action short Drone: Soldier (2017) and stunt coordinator on Star Wars fan film Star Wars: Dresca (2017) and Master Shang Tsung on Mortal Kombat short (2017). He is the assistant director and stunt coordinator of NY based comedic web series Loving Layla (2017). With roots in Asia, he has been cast as a supporting actor in films Destiny (2016) with Rex Cortez and Maria Isabel Lopez; and co-producer of One More Song (2017) with Christian Bautista and Jonalyn Viray. He is supporting actor in Filipino action sequel Blood Hunters (2018). He has also been cast as the lead actor and co-producer in romance film Hanging Bridge (2017) and action hero Captain Sand and co-producer in Sand Storm (2018) co-starring action star Derek Ramsey and Brazilian model Diana Menesis. He is also Japanese war hero and co-producer in Memoirs of War (2019) with Jericho Rosales and the lead actor and co-producer in advocacy films the Naked Truth (2019) and Redemption (2020). With a strong entertainment background, he is the host for AutonetTV, Verisign, stunt fitness series (2017), business and technology series (2018), co-producer for travel and tourism channel (2017), and co-producer of veteran series (2019).
Duy's entrance into the entertainment industry began when he was much younger. Duy has over 20 years of experience in the fashion industry as a print/fitness model, actor, and voice over talent and, despite his height, has trained models in body positioning, runway, and movement for print and camera. In addition to modeling in several catalogs, magazines, and campaigns, he began booking roles in many local industrial films and commercials. Duy has been profiled in editorial magazines Cosmopolitan magazine (2002) and Complete Woman (2002) as one of America's top 50 bachelors, which led to a guest appearance on the Regis & Kelly Show (2002) and Good Morning America (2002).
Duy Beck has been displayed on billboards in Chicago, the Wall Street journal, and launched several campaigns for Asics, Agile Skin Care, and Ultradent. He has appeared in catalogs for Land Rover, Weider, Asics, Mrs. Fields, and Iomega. He has also been a print model for Nordic Track, Kaplan, Sports Authority, IGEL, Hewlett Packard, Kmart, Walmart, Fred Meyer, Sears, Costco, Zions Bank, Datamark, Citigroup, Intel, Iomega, etc. Duy has acted in multiple film, industrial and commercial spots for Intel, Salt Lake 2002 Olympics, United Way, UDOT, Franklin Covey, IHC, Mela Lucca, Novell, OC Tanner, Verisign, Billiardex, Associated Foods, Skybox, KJZZ, T-Mobile (formerly Voicestream), Envision, Global Access, Verisign, Union Bank of California, Spyhop productions (Unfortunate Cookie, Suspect, Next Offer). He has appeared in infomercials for #1 selling Ab-Doer and Gyrotronic. Duy has also been judging talent, cultural and beauty pageants for over 7 years, including Martial Arts Urban Action Expo (NYC), IMTA (Int'l Model & Talent Association – LA), Miss UN-USA, Miss Asia-UT, Miss Teen Asia-UT, Mrs. Asia-UT, Miss Cambodia-UT, Miss Vietnam-UT, Little Miss Coppertone, etc.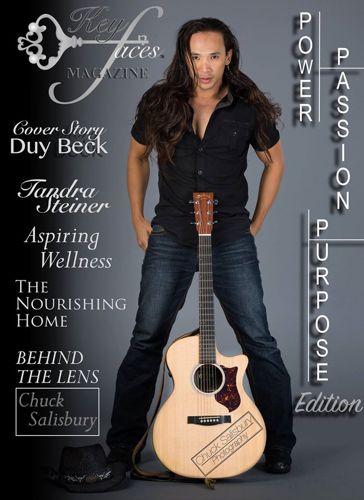 Although focused on acting, Duy Beck is developing as a triple threat and continues to challenge himself as a singer-songwriter/musician and dancer. Duy has danced for corporate event Domopalooza hosting mega stars TI, Nelly, Flow-Rider, and Walk the Moon (2016). Supporting inner city peace rallies, His Redemption Band played at the 12th Annual Stop the Violence Rally in downtown Los Angeles (2015) and Harvest Peace Chapel's inaugural LA community rally (2015). They also played for Todd Dulaney, opening worship artist for 4x Grammy recipient and 11x Dove winner Israel Houghton (2015) at the historic Saban Theatre in Beverly Hills, CA. Duy studied at both the guitar and summer sessions at the Berklee College of Music in Boston and was instrumental in starting an acoustic session with the guitar program, as well as initiating a monthly event between the House of Blues and Berklee College of Music. He also participated in a Veterans program between the college and local retired military and servicemen. He has had well known Gospel instrumentalists record on his single "Dirt Roads", such as Nicholas Baumhardt of Super Chick; percussionist and bass player of The Voice's country star Scott Mccreery; and guitarist of Audio Adrenaline.
Duy's biological father passed in the war before Duy was born, forcing his birth mother, aunt, and cousin to flee to a refugee camp in S.E. Asia. After Duy's family received sponsorship, they immigrated to the United States with only the clothes on their backs. Due to difficult circumstances, Duy was placed into foster care and after multiple attempts, was adopted by his loving foster home on their 7th attempt on Valentine's day. As a love baby, Duy has dedicated his life and a portion of his earnings towards the empowerment of women and children worldwide as a board member of the Virtua Foundation.
Duy's father is a retired child psychologist and his mother a loving housewife. Their combination of patience and prayer, along with Duy's immediate and extended family's love, allowed Duy to overcome the PTSD that he suffered from his escape, refugee camp experience, and separation from his birth mother. In High School, Duy was involved in student government, track and field, wrestling, and martial arts. With a minority achievement scholarship and his Marine G.I. bill, Duy Beck graduated with honors from the University of Utah in business management and marketing. Duy served nearly 7 years with the 2nd BTN, 23rd Marines reserves and completed his enlistment as a young Sergeant in his infantry unit. Duy served under Staff Sergeant Cali, Utah's first casualty in the Iraq war. Duy subsequently graduated with an executive MBA (with distinction) from the Thunderbird School of Global Management, truly helping facilitate his structured finance and humanitarian work overseas.