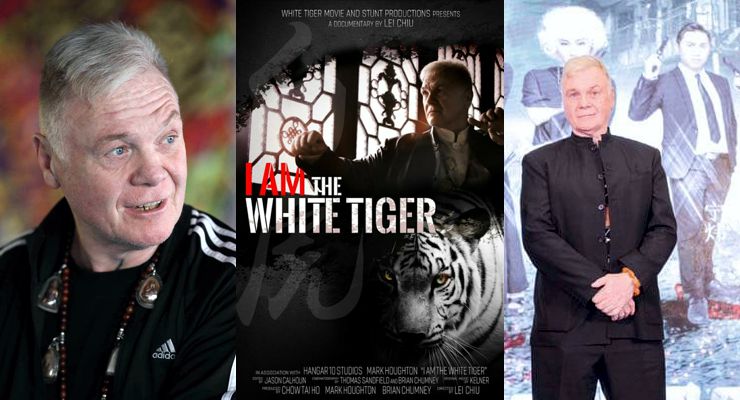 Martial artists, actor, stuntman and producer, Mark Houghton, was given the last name of Henton at birth, but he changed it when he was only 6 or 7 years old to Houghton. The Chinese call him Ho-Mak. The Ho comes from "Houghton" and the "Mak" after Karl Maka, the bald-headed actor from Mad Mission (1982) aka Aces Go Places.
Mark Houghton was born on March 8, 1962 in Nuneaton, United Kingdom which is just outside of Warwickshire. Spurred on by Bruce Lee movies, Mark began studying judo when he was 14 years old and then moved on to karate, then he dabbled in Tang Soo Do and Taekwondo looking for a suitable art. None of these arts satisfies him and he looked in the Chinese martial arts. He studied for a month or so at the Lau Gar school in Temple Street, Birmingham but met a Chinese man Willie Wong (Ah-cheng Wong) and the two became close friends even though Mark was 10 years younger.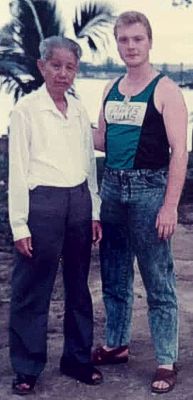 Willy and Mark soon discovered that they both worked at GEC Telecommunications and a year into their friendship, Mark discovered that his friend studied kung fu. Mark told Willy that he wanted to study martial arts and ended up working at Williy's parents hotel in Malaysia in his early teens and was adopted by a Willy's Chinese family so he could stay in the country with them. In Malaysia, Mark began training in White Crane Kung Fu, but later, after watching Mad Monkey Kung fu (1979), one of Lau Kar Leung's (Chia-Liang Liu) films, Mark began studying Hung Gar.
Mark first learned Hung Gar for free under Sifu Kam Wai Ho in Johor Bahru, but only after a week of training which consisted of standing in a horse stance for hours and if he moved being beat with a cane. He then had to use his forearms to strike a thick 15-20 inch diameter bamboo hollowed out and filled with lead until his forearms swelled and bruised and his hands shook from fatigue. At the end of the week, Mark came back for more and Sifu Ho saw his dedication and took him on as a student. In his early twenties Mark moved back to the United Kingdom and opened his first Kung Fu School.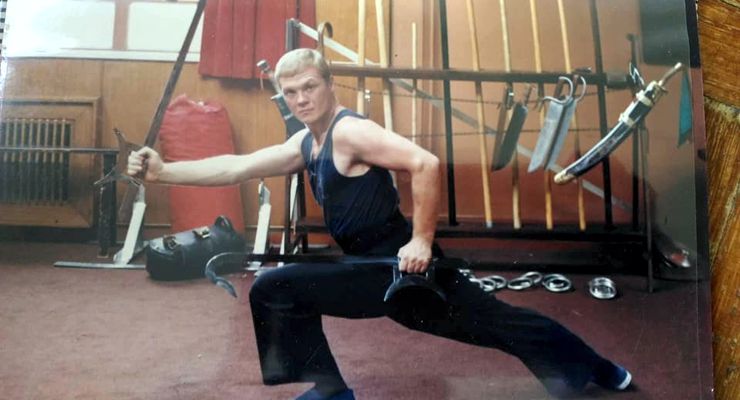 When he was 27 years old Mark moved to Hong Kong to train under his famous film hero and Hung Gar kung fu master, Lau Kar Leung. He soon followed his master's path into the Hong Kong movie industry becoming one of the best western bad guy's in Hong Kong cinema. Mark Houghton can be seen on screen in over 60 movies working as an actor, stuntman and stunt fight coordinator. While working in the entertainment industry, he also worked as a bodygaurd, a dangerous job that gave him over 400 stitches from knife and pahrang wounds.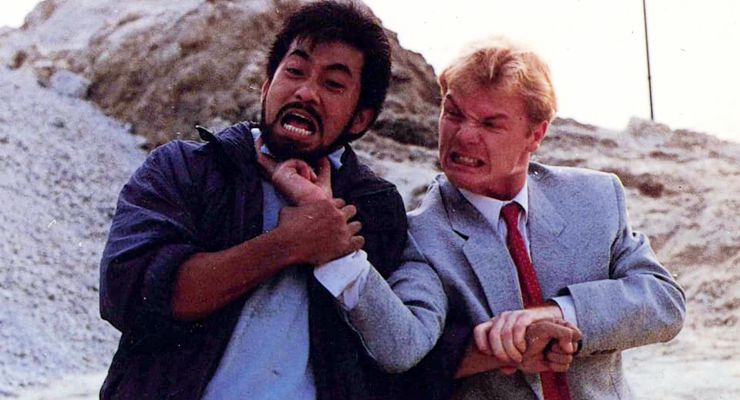 With the blessing of Master Lau Kar Leung, Mark Houghton opened his kung fu school in Fanling, East of Hong Kong, in 2005. He was 43 years old. Due to the numerous injuries caused by doing stunt work, Mark Houghton retired from films in 2000 and went on to teach. In 2005 when he was 43 years old, he opened his kung fu school in Fanling, East of Hong Kong. Grandmaster Lau Kar Leung named the school. It was the Grandmaster's wish that his student Ho Mak (Mark Houghton) pass on his style of Hung Kuen to others. Mark Houghton taught at his school until 2012 when, due to his injuries from stunts, he closed the school, unable to continue teaching.
On Mark's 51st Birthday, March 8, 2013, Sifu Lau Kar Leung and Mark had lunch together. Sifu Leung told Mark that his health was failing and that he wanted Mark to continue spreading Lau family Hung Gar and to continue fighting in films. Mark promised to continue to spread Lau family Hung Gar to future generations. 3 months later on June 25, 2013, Sifu Lau Kar Leung passed away.

Mark Houghton has kept his promise to his Sifu and is teaching again with schools in Hong Kong, China, Singapore, United Kingdom, France, and Austria. He has also finished production on Hands Of Lau a documentary about training a new generation of Lau Family stuntmen and woman and about Hong Kong fight action. In 2016 Mark produced, co-directed, and fight coordinated a documentary about himself called  I Am The White Tiger (2018). He also opend his own film production company with his daughter, White Tiger Film Productions HK. Mark has several projects in the works including China Heist and Sweet and Sour and his Sifu's last script, The Story of Luk Ah Choy, which Mark hopes to produce one day. Mark is currently busy building up the New Lau Family Stunt Team and looking for new action actors to become future stars.