Hong Kong based Reel East has all that remains of the classic movie memorabilia from Bruce Lee's legendary movies!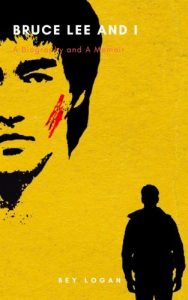 The company sells the posters, lobbycards and other items from his films The Big Boss (1971), Fist of Fury, The Way of the Dragon (1972), and Game of Death (1978) on its website Reel East and on eBay by reeleast88. They also have a bricks and mortar store in Hong Kong  at Unit C, 10th floor, Block B, Marvel Industrial Building, No 17-23, Kwai Fung Crescent, Kwai Chung, New Territories.
Reel East runs a martial arts school and movie memorabilia archive that allows locals and visitors to Hong Kong to experience real and reel Chinese kung fu culture first hand.
Reel East also operates its own publishing company, and has issued 'Bruce Lee and I', a biography/memoir about the late star by long-time local film producer and movie expert Bey Logan.