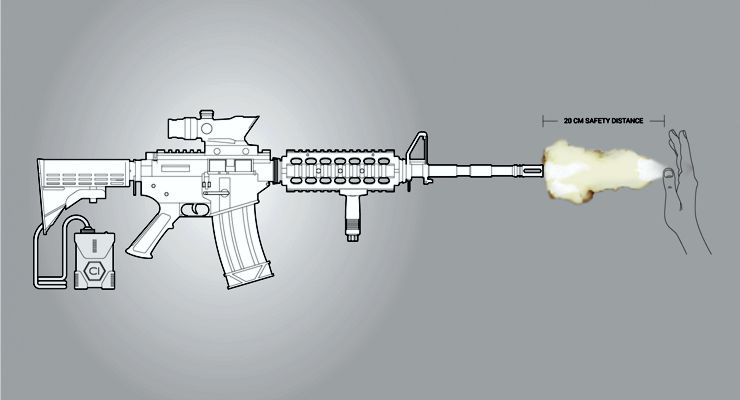 Copenhagen Industries is a company that designs and develops special effects products for the entertainment industry. Their mission is to provide safe and reliable "firing" replicas on set as an alternative to real blank-firing weapons and CGI.
Recently Copenhagen Industries has developed a patent-pending technology that emulates real firearms by recreating an authentic muzzle flash when firing. They call their pilot project Violette.
How does Violette work? Within their firing replica, gases are mixed and electronically triggered in a controlled combustion. The result is a vibrant, realistic muzzle flash that is safe for cast and crew.
Why is it so awesome? Violette is not classified as a weapon so this amazing replica means less paperwork, no additional safety measures, and no licenses or permits, while allowing for total creative freedom.
Violette has been designed to provide the most authentic firearm experience on set with safety as a priority. Violette is not a real firearm and does not fire a projectile. There is no risk of getting burned from gunpowder explosions or harmed by a concussive impact. In fact, their recommended safety distance is only 20 cm. or 7.89 in. and there is no blast shields or complicated camera angles needed.
According to Copenhagen Industries, actors can fire directly into the camera, at other actors, or in confined spaces because Violette is the safest firearm product on the market for film and TV productions.
Copenhagen Industries product is "made for Hollywood". They used licensed replicas to create Violette and Violette is virtually indistinguishable from existing assault rifles. Violette produces an authentic-looking muzzle flash in the style that makes Hollywood action look good. The muzzle flash casts light and shadow, therefore it requires no CGI post-processing. Additionally, Violette's large capacity allows for in-rehearsal use and multiple retakes without having to reload. This also means directors can make in-camera adjustments to get the perfect shot.
The guys at Copenhagen Industries explain that Violette is very easy to use. Simply turn it on and fire – no additional training needed. There are no handling protocols making it simple to use on-set, transport, and store. Even better this technology is reliable and will never jam. This saves time during both production and post-production.
About Copenhagen Industries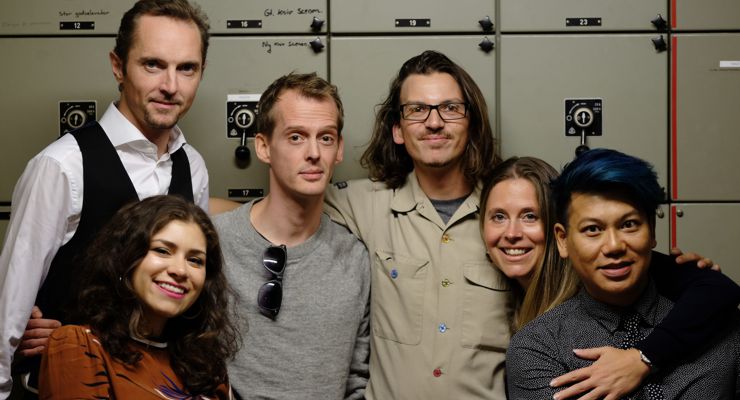 Founded in 2016 by Søren Haraldsted and Daniel Karpantschof, Copenhagen Industries has developed and designed products for special effects in the entertainment, event, film and TV industries. Together they bring more than thirty years of relevant experience in special effects, pyrotechnics, weaponry, innovation, entrepreneurship, and technology startups.
Copenhagen Industries on Facebook