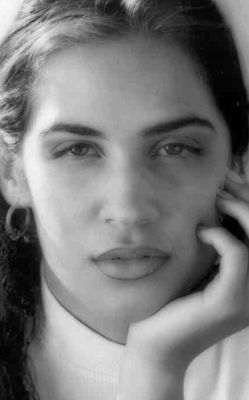 Aries Carmona, presently is with Universal Studios Hollywood in the Publicity Department. Participated on the "King Kong" 360 3D Campaign that brought in outstanding braking numbers to Universal.
Aries Carmona bi-lingual skills provide the department with a tremendous advantage on all press events an assistant to Hispanic consultants in handling important media information/distribution for the studio. She also Edits daily News coverage, coordinates all press events and photography sessions and takes care of budgeting and finances for the department.
With a decade of creative development and marketing/promotional management experience, Aries Carmona, innate talent to view projects holistically, penchant for detail, collaborating spirit and ability to  liaise, contributed to the ease of the producing Daytime Television programs such as "The Other Half" NBC, FOX "The Next Great Champ" "GALAVISION" "Nosotros" and is involved as creator/producer in a martial arts feature film franchise entitled "Black Salt". She has just finished the film development phase of the project.
An early interest in photography led this Aries Carmona, a bi-lingual California native, to earn her degree in Television Prod./Radio broadcasting and Communications from the University of California Los Angeles. A segue into the field of cinematography was brought about through an apprenticeship with a photographer which provided opportunities to home her cinematographic craft in music videos, concerts and Spanish soap operas.
At the esteemed William Morris Agency, Aries Carmona proved to be a quick study on the corporate side of filmmaking.  Her ability to oversee the television syndicated packaging process-from inception to completion-has been successfully demonstrated in the Reality TV, Talk Show, Game Show, Independent/Feature Film, Documentary, Music Video and Daytime Television genre's.
Aries Carmona then moved to the Paradigm agency where she packaged feature film projects, created press material for "A" list actors, submitted clients to casting directors in all levels and edited treatments that needed rewrites for the agents before submission.