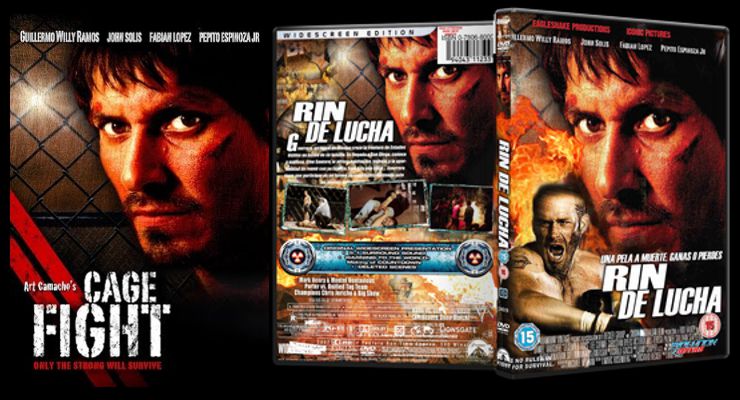 Brandon Miller VP of acquisitions for Celebrity Home Entertainment has just announced that Producer Art Camacho's Cage Fight the first Spanish language mixed martial arts film, will be featured at the 2012 Cannes Film Festival. Cage Fight stars Mexican bodybuilder Guillermo Ramos as an illegal immigrant lured into underground cage fights here in the US. It was Directed by renowned Mexican director Enrique Murillo and based on a story by Art Camacho. Iconic Pictures Entertainment and Eaglesnake Productions produced the Film.
The star, Guillermo Ramos, honed his craft on many martial arts action films as a stuntman and then went on to act in several Spanish language feature films prior to his lead role in Cage Fight. Cage Fight is a niche Spanish language mixed martial arts action film.
"Cage Fight has universal appeal due to the mixed martial arts fans and the topic of illegal immigration which is in the headlines every day. We are very excited and expect it to reach a broad audience."-Jason Abustan
Cage Fight will be featured at Cannes alongside other action films from stars such as Chuck Norris, Mark Dacascos and Don "The Dragon" Wilson.
In addition to Cage Fight, Producer Jason Abustan, announced that the Iconic Pictures/Eagle Snake Productions Spanish language action film Once Upon A Fight is in post-production and The Unforgiven and Final Payback 2 is in pre-production. Final Payback 2 (finalpayback2movie.com) is the long awaited sequel to the original starring Richard Grieco and Martin Kove. Final Payback 2 (FP2) will also feature an international cast of stars. Art Camacho is set to direct Final Payback 2.