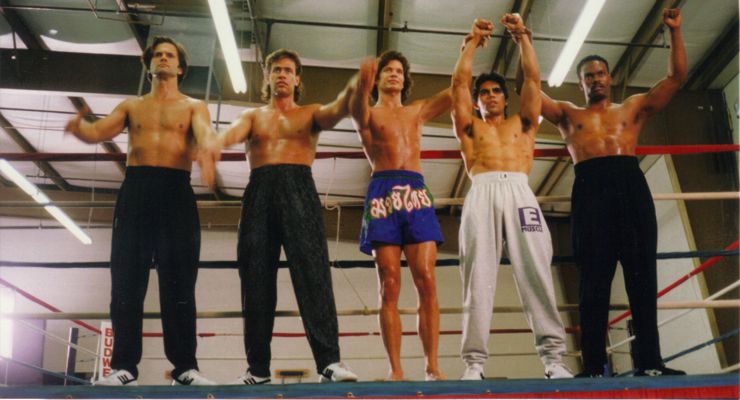 In To Be The Best (1993) a member of the U.S. kickboxing team recruits his father and his fellow teammates to help stop a ruthless gambler from rigging the World Kickboxing Championship in Las Vegas.
The sport of kickboxing in Las Vegas can be a deadly game in this action packed drama from the team behind RING OF FIRE (1991).
The International Kickboxing Championships have gained a lot of attention in Sin City. The American team consists of Duke (Vince Murdocco), Runt (Art Camacho), and brothers Erick (Michael Worth) and Sam (Philip Troy). Sam, a once promising champ like his father and coach Rick (Martin Kove), went down a bad path and sees the competition as a way to make a comeback. Erick is a hot-headed fighter whose battles often lead him to have issues with his girlfriend Cheryl (Brittney Powell).
The favorites to win are the Thais, led by Hong Do (Steven Vincent Leigh), an unorthodox style fighter who uses aggressive techniques against his opponents. As the competition heats up, so do the stakes. Notably, hotshot gambler Jack (Alex Cord) has bet high on Hong Do, and expects Erick to throw his championship fight or risk losing Cheryl. Will Erick be able to do what is right in a city where lots of bad things can happen?
Director: Joseph Merhi
Fight Choreographer: Art Camacho
Writer: Michael January
Stars: Michael Worth, Martin Kove, Phillip Troy Linger, Art Camacho