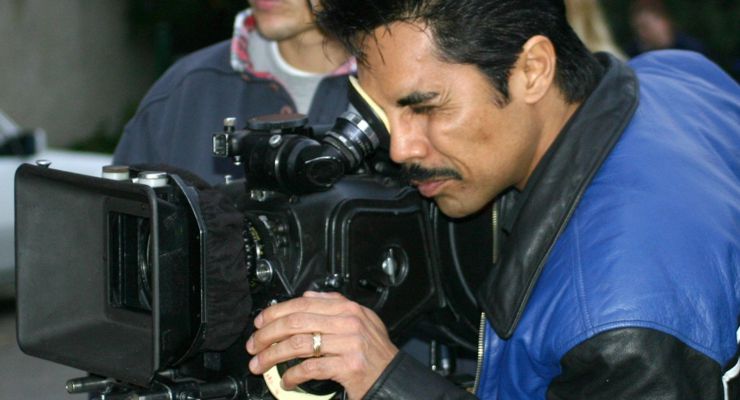 Director Art Camacho is an Award winning action film Director who began his film career as an actor, appearing in various films and television programs. Prior to making films he produced and direct Spanish language commercials. He made his mark as an action choreographer and has worked on over 30 features including Steven Seagal's Half Past Dead (2002) for Sony Pictures. He went on to successfully direct feature films. Among his recent films are Sony's Half Past Dead 2 (2007), Lions gate releases of "Crooked" and Confessions of a Pit Fighter (2005). Camacho not only directed Confessions but wrote, co-produced, and choreographed the action film which starred Armand Assante.
Art Camacho distinguished himself as one of the "promising directors in the action film genre" early in his career, according to Premier magazine. His film career has not been limited to action films, but all genres, including family films. His family film Little Bigfoot became the third highest grossing DVD release for Republic pictures in 1997 and garnered two stars in TV Guide. His directorial debut was another family film called The Power Within, and it garnered rave reviews from the International film community and was extremely lucrative in the Foreign and Domestic film markets. Camacho also directed episodes of LA Heat; a buddy cop action series and Reyes y Rey, for Sony Pictures. Camacho's films have been successful in both Foreign and in domestic markets where he has carved out a niche. The budgets he has worked with have ranged from $300,000.00 to 15 million and has come in on time and more importantly, on budget with all of his films.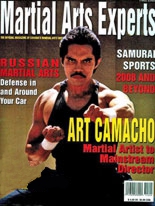 Art Camacho has been featured in numerous magazines and books throughout the world including Black Belt magazine, Inside Kung Fu, Karate International, and Cinturon Negro, Masters and Styles, Secrets of the Masters, Martial Arts Illustrated, Who's Who in Entertainment, Encyclopedia of Martial Arts and he most recently graced the cover of Canada's Martial Arts Experts (2007). L.A.'s largest Spanish language newspaper La Opinion has done several stories on Camacho and dubbed him "One of Latino Hollywood's best action Producer/Directors" proclaiming that "with the right project" Camacho will break through. He was also featured on Hola Los Angeles, Cinemax"Mexico's channel 12, Despierta America and CONTROL . Camacho was most recently featured on Latin Nation and he was the first recipient of the "The Outstanding Director of the Year" award from the Action on Film, film festival 2005/2006, and the The Golden and Bronze Halo awards from the Hollywood motion picture counsel.
Art directed Assassin X aka The Chemist, a gritty action thriller about an aging assassin who is double crossed by his employer when he refuses to assassinate a woman he just met. On the run; Steele (Olivier Gruner) becomes the next target in this fast-paced battle, assassin vs. assassin, until he is surprised by a secret that changes everything he thought he knew. To complicate matters even more he begins to fall in love with his would-be target.( The Chemist Review)
An Award winning film, Assassin X aka The Chemist includes many well known actors including  Sasha Mitchell, Richard Grieco, Olivier Gruner, Martin Kove, Patrick Kilpatrick, Robert Miano and some powerful women actresses including Stephanie Gerard and Nina Bergman.