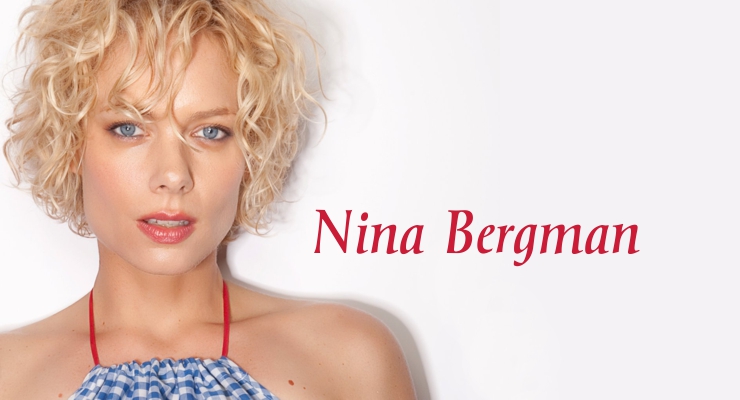 Nina Bergman was born in Denmark and is the granddaughter of Russian actor Pavel Kadochnikov. She is an actress, singer, songwriter and model known for The Chemist (2015), The Wayshower (2011).
Nina spent her early childhood traveling throughout Europe with her Russian Gypsy grandparents. After the divorce of her her parents, she lived with various family members. When she was 14 years old, she received a scholarship to the musical theatre school Urdang Academy in London. A year later she found herself in Moscow attending the Bolshoi Theatre and from there she went on to New York City where she was accepted to New York University – TISH School of the Arts studying musical theatre.
Nina Bergman got an agent and began auditioning for various roles in plays, movies, commercials, as well as modeling jobs. She even began singing in underground bands. An adrenaline junkie, she found herself making extra money as an amateur boxer, which later helped her get the role of Wonder Woman in directors Jesse V Johnson fan film starring Timothy V Murphy and Marina Sirtis. She then played a cold hearted killer in The Wayshower starring Peter Stormare and Eric Roberts.
Her theatrical agent introduced her to Paul Anka who saw Nina's talent and began managing her music career and helped her negotiate a 6 album contract with Rob Cavallo and Warner Bros Records. They called her new solo project N.I.N.A. She is currently managed by Irving Azoff. Jeff Battaglia is her point person.
Previously she had released an EP with her band Dead Rose Beauty and after she honed her skills on Sunset Strip and in every local club in town, she went on tour with Meat Loaf and Scorpions and several other bands.
Nina Bergman worked on soundtracks for Lions Gates Movies singing the theme song for Catacombs and Repo the Genetic Opera. She sang the end title song in Black Limousine and was the voice on the soundtrack for Something about Her She also performed live for the World Series and the NCAA College Football Season. Her songs were also featured in the WW trailer. Plus she sang on Nikki Sixx's album, Sixx:A.M. and Yoshiki's (X-Japan) album, Violet UK.
Her music and personality lead her t0 star in the reality show Battleground Earth with Tommy Lee and Ludacris. She then booked Hollywoodfruer the Danish acclaimed TV show, where N.I.N.A. was followed showing the process of getting signed to a major label. Along with that she did Miller Beer campaign featuring Nina and the band and various other campaigns for clients such as Yamaha.
Nina's other work in Los Angeles includes roles starring opposite actors like John Malkovich, David Arquette, Vivica Fox, Jesse Metcalfe.
She has done numerous skits on The Late Late show, The Tonight Show and hosting various shows like E!Entertainment, Fuse, and The Grammys as Trophy Girl.
Her passion for the stage drew her to perform in various plays such as The Cherry Orchard ,  A Noise Within and her favorite, the portrayal of Marlene Dietrich.
She also starred in Gnarls Barkley's video Gone Daddy Gone and Sick Puppies video All the Same and Trey Sonz Foreigner released in 2014.
Nina can be seen in over 40 commercials and hundreds of print campaigns. Ranging from La Perla to Apple Computer, Sprite, Nike and her well known Nature Valley and Dos Equis with the Most Interesting Man in the World.
Nina is currently working on releasing her debut album with N.I.N.A. and working on two movie projects.
Trivia about Nina:
Avid motorcycle rider. Owns and ride a 883 Harley Sportster and has a custom Bobber
Is an animal rights activist and vegan
She has written over 100 songs
Has no tattoos or piercings but she has battle scars
Nina has 7 brothers and sisters