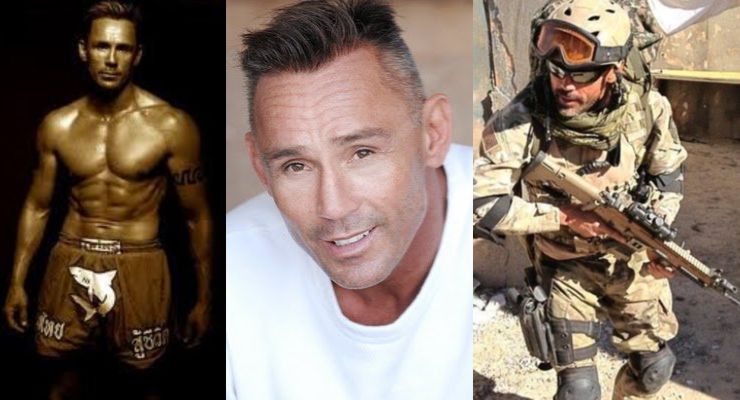 Olivier Gruner is best known for action flicks like Nemesis (1992) and Interceptor Force  and he has nabbed the lead role of Ronus Steele in Art Camacho's film, Assassin X as well as a role in Showdown in Manila directed by Mark Dacascos.
Gruner was a French World Kickboxing Champion and former Commando Marine before setting his sights on Hollywood.
After being discovered at the 1987 Cannes Film Festival, Olivier Gruner began his film career. In the 1990's, Olivier joined Imperial Entertainment and made the urban action movie "Angel Town" and Albert Pyun's cyberpunk 1992 science-fiction thriller "Nemesis".
Olivier Gruner, still with Imperial Entertainment, has gone on to perform in Automatic (1994), Savate (1997), Mercenary (1997), Mars (1998), Interceptor Force (1999), T.N.T. (1998), and Interceptor Force 2 (2002).
Gruner has appeared in 27 films and three television series, and has developed a reputation as a hard working, disciplined Hollywood actor.
It was his discipline that earned him the lead role of Ronus Steele in Assassin X, a gritty action thriller about an aging assassin, Steele, who is double-crossed by his employer when he refuses to assassinate a woman he just met. On the run, Steele becomes the next target in a fast-paced battle between assassins – until he is surprised with a secret that changes everything about what he thought he knew. To complicate matters even more, he begins to fall in love with his would-be target.