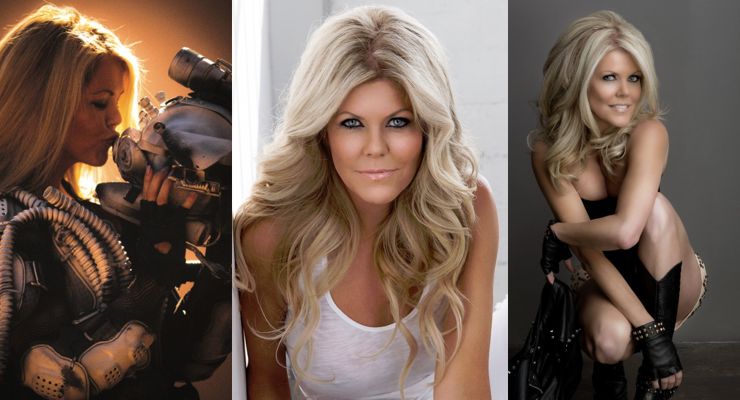 Tracey Birdsall is an award-winning American film and television actress recognized worldwide for her diverse and challenging roles. She is also an accomplished martial-artist and super-fit who does all her own stunts.
Birdsall had four feature films released in 2016. She played the lead,  Sienna in the science fiction film Rogue Warrior: Robot Fighter (2016), the lead of Jenna in the up-coming comedy feature Who's Jenna…? (2016), playing herself in the up-coming Australian comedy Diary of a Fatman (2016), and the role of Dijanne in science fiction film At the Edge of Time (2016). She was cast as the female lead in Matt DeGennaro's Dance of the Blue Tattoo opposite Harry Lennix of The Blacklist (2013), which filmed in Gran Canaria.
A native Californian, Tracey was born on July 6, 1963 in Van Nuys, California. She grew up modeling and singing and appeared in numerous television series including Family Ties (1982), Loving (1983), Hearts Are Wild (1992), and she was seen in dozens of television commercials beginning with Sunkist Soda, and including Maxwell House Coffee, Beno's Clothing, Coors Beer, and in the renowned oversized electronic billboard commercial at the Maxim Hotel in Las Vegas for over 15 years. She also graced the billboard at the famed Macy's Herald Square twice over the last 5 years.
Tracey was the female lead in the feature film I Might Even Love You (1998) which had a Cannes Festival debut, and also performed in others film including but not limited to The Prophet's Game (2000) which starred Dennis Hopper, Casino (1992), starring Sammy Jackson. Dawn of the Crescent Moon (2014) opposite Barry Corbin, and Going Very Badly (2014) opposite Gerry Bednob. She recently voiced the Spaceship Computer on Doomsday (2015) and the Deliverance Computer in Starship: Apocalypse (2014).
In 2014, Birdsall was named Maverick Award Winner at the esteemed Action on Film Festival, and she has been working projects back-to-back ever since.
Tracey Birdsall resides in Malibu, California.