Vision Films presents an action-packed WWII feature film, BEYOND THE LINE. The film is available on DVD and VOD beginning on June 28th, 2019!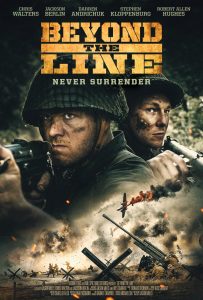 Hollywood, CA (June 14, 2019) — More than 2.8 million soldiers surrendered on the western front between D-Day and the end of April, 1945. Proudly presented by Vision Films and Millspictures Studios, Beyond The Line (2019) is a tense and moving story about a British and American soldier who find themselves trapped behind enemy lines with German troops who refused to surrender at the end of the war. With its exquisite cinematography and haunting musical score, Jason Mills' latest film is a harrowing account of survival and bravery during the devastation of World War II.
Starring Chris Walters (Supergirl, DC's Legends of Tomorrow), Jackson Berlin (Man of Steel, Supernatural) and Darren Andrichuck (Standard Action, What We Once Were), Beyond The Line has been incredibly well-received and acclaimed following its premiere in Vancouver in June, 2019.
The film is about two Allied soldiers who find themselves behind Nazi enemy lines with little hope of escaping home. They must not give up hope and accept defeat, but push forward to reach their goal. The film will be released on DVD and VOD for the first time on June 28. 2019.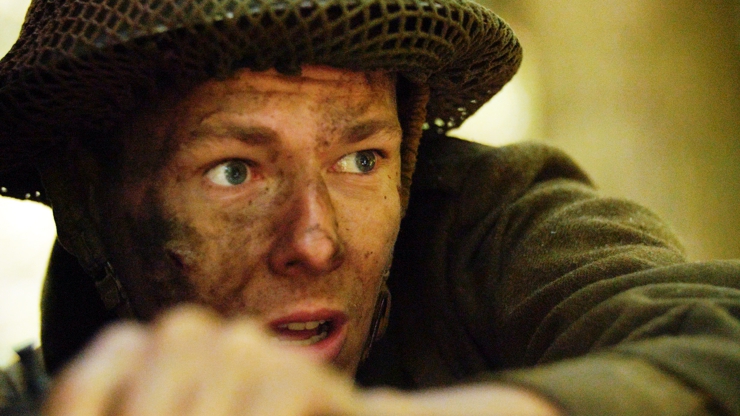 It's the close of World War II. Unwilling to surrender, rogue German forces shoot down a returning British squadron leaving Sydney Baker (Chris Walters) wounded and lost with the enemy closing in. He's saved by American soldier, William Summers (Jackson Berlin) and the duo must face their fears, both internal and external, to defeat the enemy and make it back to friendly territory alive.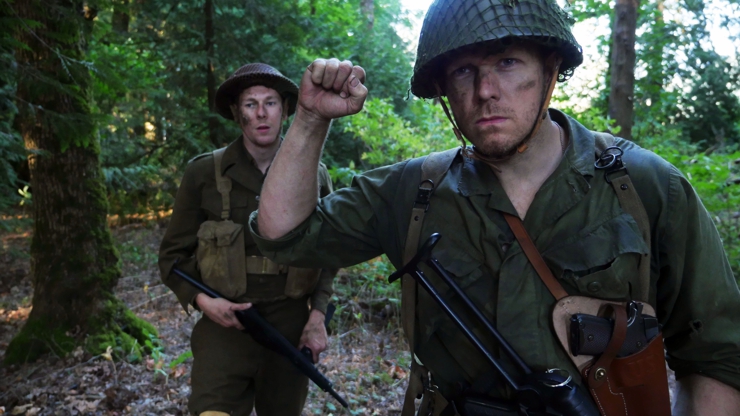 Beyond The Line will be available on June 28, 2019 across all major cable platforms, iTunes, GooglePlay, Vudu, Vimeo, Amazon, and FandangoNow for an SRP $4.99 – $9.99 Rent or Buy and to on DVD for $12.99 from all major retailers.
Jason Mills is an auteur, in the true sense of the word. A passionate, all-around filmmaker, Mills delivers high quality independent feature films with very limited budgets. Working as the director, Jason also writes, produces, operates the camera and employs his diverse skills to elevate his projects. For Mills, crafting stories through film is his life's calling.
Jason Mills has always been a fan of war films and was inspired by his storyline to tell a tale of heroism and brotherhood in the midst of a life or death situation.
"Having the opportunity to bring the story to life made me work hard to bring the realism and feeling of the war through the cinematography and direction." says Mills. "Our team pushed the limits and boundaries to fulfill the project and we are thrilled to be working with Vision Films to bring it to life!"
"Beyond The Line is an ultimate story of survival during World War II, when two young soldiers struggle to live through a dangerous and seemingly hopeless situation," says Vision Films Managing Director/CEO, Lise Romanoff. "We are honored to be presenting their heroic fight to the world.