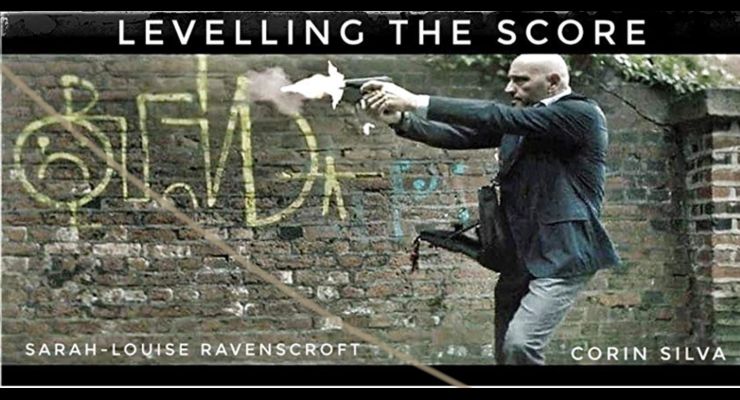 Levelling the Score (2019) is not just a movie, but an experience, a journey of rivals clashing, and a real display of krav maga experience and prowess. "Power is useless should you wield it incorrectly", says Itay Gil. Follow the journey, watch a master in his element in professional and realistic choreographed fight scenes that would make the toughest bouncer flinch.
This film short was created with the real world in mind. We realized that there are lots of action films with incredible stories and amazing action/fight scenes, but we kept asking ourselves, are they realistic, would they work in real life. With a team of individuals who had self defense or military backgrounds, we looked into the opportunity to realistically produce a series or movie that was true to life. The minimum criteria included: cinematography, quality production, intriguing story, great actors, plus action scenes to be choreographed by Gheorghe Husar and Itay Gil.
Levelling the Score (2019) was written and directed by Freddie Hutton-Mills an award winning film director and with the help of producer Phil Barrantini (Band of Brothers). The film stars Itay Gil and Michael J. Treanor.
Over a year in the planning, from initial ideas through script writing, casting and implementation, Levelling the Score (2019) finally arrived, the quality of the cinematography, the actors, the real choreography are of the same quality if not better than many leading action films world wide. See first hand what is possible with the right team and dedication, especially when in the most unlikely of scenarios, defending yourself is sometimes the only choice you have.
The story is gripping, intriguing, with incredible performances from Itay Gil, Michael Hawkins, Sarah Ravenscroft, in fact all the cast,  and with hundreds of hours devoted to this project, the dedication and the will to succeed is clear to see from those very first words spoken
Follow Itay Gil in in this action packed series as he goes on a perilous journey, face to face with the Grafton Gang, not just to protect himself, but everyone he holds close. This is real world intrigue and suspense all captured by award winning director, Freddie Hutton-Mills.
With revolutionary technology, the production was created with the real world in mind, , non intrusively warning a viewer in the real world on the go to keep their surroundings in mind, as you never know what lurks behind the next corner. With fully authentic, tested and working Krav Maga. We gathered actors with real military and Martial arts backgrounds and experience for a truly authentic cinematic experience.
With over a year of planning, screen writing, hiring, rehearsals and a whole lot of coffee, we are proud to present our passions to you, the audience, and we thank you for your engagement.