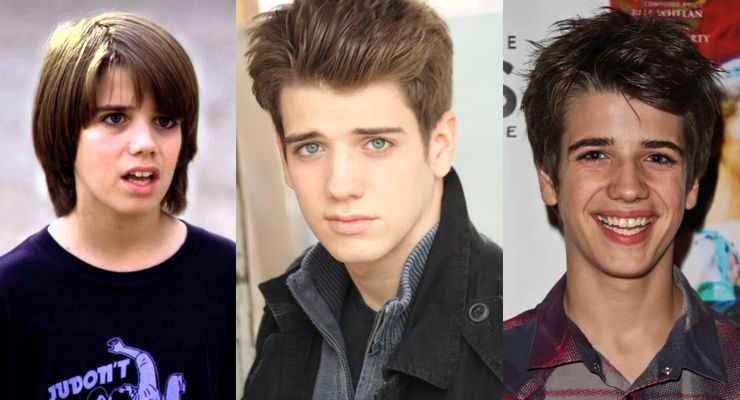 Brandon Tyler Russell, best known for playing the lead role in the 2012 film "Smitty", has been cast in "The Martial Arts Kid".
Russell joins what is becoming an increasingly talented ensemble cast for "The Martial Arts Kid" – which is co-headlined by martial arts/action-movie legends Cynthia Rothrock and Don "the Dragon" Wilson, who will play the aunt and uncle of a troubled teen named Robbie who moves to a beach town in Florida after the death of his mother. They both teach him martial arts as a way to heal and to protect those he cares about and himself.
The teen has not yet been cast, but other major roles that have include TJ Storm ("Black Cobra") as the opposing instructor to the "Kid" and Matthew Ziff ("Six Gun Savior") as the bully and tormentor of the "Kid".
Russell will play a character named Lenny, a local kid who becomes Robbie's first true friend.
Being cast in another substantial role on film is thrilling for Russell, who has always wanted to be an actor and musician since a very young age.
"I've been acting for 15 years, since I was three. It's always been something that I love to do", says Russell. "I always wanted to be on the big screen and make films and make people happy."
"I just always wanted to entertain people", he continues. "To be in the entertainment industry itself – it's still like a dream come true for me."
Russell played the lead role of Ben Barrett in "Smitty" and worked alongside: Peter Fonda, Mira Sorvino, Louis Gossett Jr., Lolita Davidovich, Jason London, and Booboo Stewart. Russell is looking forward to someday working with: Steven Spielberg, Jerry Bruckheimer, Tim Burton, or George Lucas. He thinks Johnny Depp is amazingly talented and considers him his favorite actor.
So how did such a young, accomplished actor land a substantial role in "The Martial Arts Kid"?
"I worked with the writer of 'The Martial Arts Kid', Michael Baumgarten, on 'Smitty'", says Russell. "After that, he gave me another part is a film that he did called 'Wiener Dog Nationals'. That was a bit smaller of a role and then I kept in contact with him."
"So he was like, 'Hey, man, I've got this movie that I'm working on and I wrote a part in it for you if you're interested and it's called "The Martial Arts Kid", says Russell. "I instantly replied, 'Absolutely! I need to go out there with you and start working!' "
Russell says he has not read the full script for "The Martial Arts Kid" yet – but he is quite knowledgeable about his character, Lenny.
"He defends Robbie – the main kid in the story – when he moves from Detroit and they meet at school…and they instantly become best friends", says Russell. "My character, Lenny, is the only one that's really nice to him because I think he knows what it feels like to be new in town, and I end up being bullied throughout the movie."
"There's one part where I get bullied – a very extreme situation – and I have no means to defend myself at all", Russell continues. "Robbie, he stands up for me and he kind of tells me about (how) he's taking this martial arts class and he really thinks I should take it with him."
"He thinks it'll help boost my self-confidence (help me) defend myself in a situation like that and i do", says Russell. "I start taking class with him and it helps Lenny become more confident in himself and more effective."
"The Martial Arts Kid" is scheduled to hit theaters in 2015.