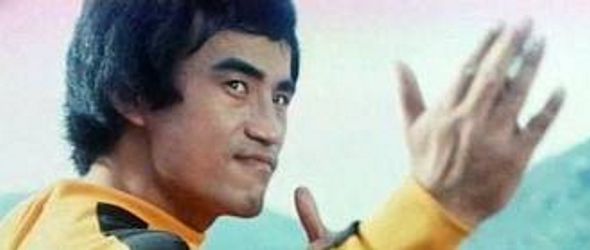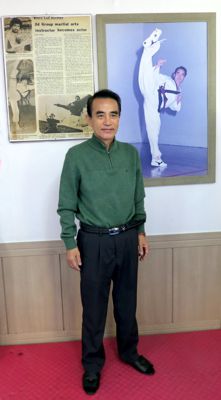 Il-Do Chang (Chang Yi-Tao), or Bruce Lai, was a Korean actor and Tang Soo Do practitioner.
Il-Do Chang was a 9th Dan in Tang Soo Do and was at one time Co-founder of World Moo Duk Kwan General Federation and HQ Head Instructor as well as the Secretary General of the Korea Dang Soo Do Association; Moo Duk Kwan.
Il-Do Chang trained in Tang Soo Do in Cheonan, Chungnam. When he was 17 years old he worked as a martial arts instructor at the United States Osan Airbase in Songtan, Gyeonggi Province in South Korea. In 1973 Il-Do Chang was discharged from the military and he set up the first martial arts school at the 8th U.S. Army's Headquarters where he trained between 70 to 80 students a month.
Il-Do Chang was considered by Western's to be "So Ryong Lee of Korea" or the "Bruce Lee of Korea"
As a Hong Kong actor Bruce Lai starred in many Godfrey Ho films. He is known for his Bruce Lee imitation, which is what gave him his break into the film industry in Hong Kong. However, his Bruce Lee imitations did not do his career justice and it was only when he let go of imitating Bruce Lee and began to take on other roles that he had success in his career. A good example of this is his role in Blooded Treasury Fight.
The Clones of Bruce Lee (1977)
Bruce Lee's Ways of Kung Fu (1979)
Enter Three Dragons (1981)
Dragons Snake Fist (1981)
Bloody Treasury Fight (1987)
Falcon 1991 (1991)
Bruce Lai is known for Dragon on Fire (1978), The Blazing Ninja (1973) and Blood of Dragon Peril (1980).
Sadly, Bruce Lai passed away on December 31, 2014 at the age of 64 from cancer.
Filmography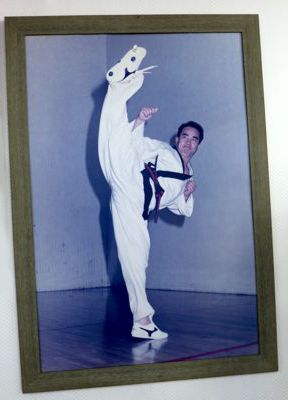 Producer of:
Rendea-vous of Japanese Kanto (1993)
Actor in:
Snow Plum Blossom (1976)
Stranger from Shaolin (1977)
The 18 Amazones (1977)
Mantis Combat (1978)
The Divine Martial Arts of Dharma (1978)
Enter Three Dragons (1978)
Blooded Treasury Fight (1979) … Chow's man
Golden Dragon, Silver Snake (1980)
Mask of Vengeance (1980) … blind and lame
Return to the 36th Chamber (1980) … Yuen Li Hou
The Blazing Ninja (1980)
The Heroic One (1981)
The Dragon's Snake Fist (1981) … Invincible Tiger
The Kung Fu Emperor (1981)
Yee Dang Bing Chuk Chap (1981)
Fury in Shaolin Temple (1982)
The Challenge of the Lady Ninja (1983)
Shaolin Vs. Lama (1983)
The Super Ninja (1984)
Crocodile Hero (1985)
Chinese Evil Technique (1985)
The Young Taoism Fighter (1986)
Woman in the Forest Story (1987)
The Falcon (1989)
The Other Kind of Death Penalty (1989)
Braveful Police (1990) … Yang