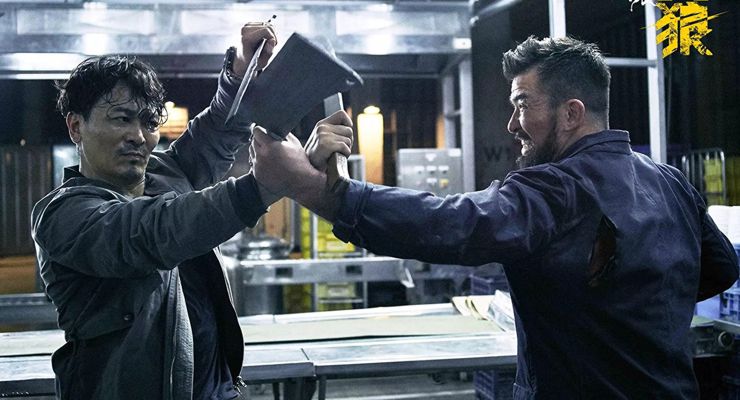 As a martial artist Chris Collins is fond of all applications of martial arts; as a fighter, as an instructor, for health and fitness, peace of mind and a calm demeanor, as well as the long established character development of honor and integrity.
Chris Collins is also very fond of action movies, and kung fu and martial arts movies have always been part of his life like so many of us. He grew up watching the amazing Bruce Lee, Jackie Chan, Donnie Yen, Jet Li, and the likes of Steven Seagal and Jean-Claude Van Damme. It was those great martial artists and actors whose images were cemented in his mind. With their charisma onscreen, they were heroes who used their martial arts mastery to defend good against evil, saving the world or those innocents who were unable to fight for themselves.
Chris Collins began working in the action movie industry in Hong Kong doing stunts and he fell in love with his work. He then began putting his passion for movies into his fight choreography, creating memorable action and fight scenes for the big screen. Today he works on films as fight choreography and action consultant as well as an action actor. He can be seen in films including Gen-X Cops (1999), Paradox (2017) with Louis Koo and in The Trough (2018).
Chris Collins is a former competitive boxer, Greco Roman wrestler, bouncer, full contact fighter, and US Marine, who has developed a deep understanding of the Combat Arts.
He is currently a Master Level Instructor in WingTsun Kung Fu under Greatmaster Cheng Chuen Fun and Grandmaster Leung Ting. He is Hong Kong's National Director of the Pekiti-Tirsia Kali Combat System founded by Grand Tuhon Leo Gaje Jr., under Tuhon Rommel Tortal and Mandala Jasper De Ocampo. He is also a Brown Belt in Brazilian Jiu-Jitsu representing Clark Gracie Jiu-JItsu in Hong Kong.
Sifu Chris Collins owns ChrisCollinsACTION.com, a part of the Hong Kong Wing Tsun Association. Chris founded the Hong Kong Wing Tsun Association (HKWTA) to serve as a reminder and homage to his lineage. The roots of HKWTA stem from GreatGrandMaster Leung Ting, founder of the International WingTsun Association (IWTA), located in Yau Ma Tei, Hong Kong and GrandMaster Cheng Chuen Fun of the Cheng Chuen Fun Wing Tsun Association (CCFWTA), located in Kwun Tong, Hong Kong. Chris Collins school teaches WingTsun, Pekiti-Tirsia Kali, Boxing, Brazilian jiu-jitsu and Combat Fitness in the heart of Hong Kong and holds workshops for aspiring action stars, stuntmen and those who like to get behind the camera.