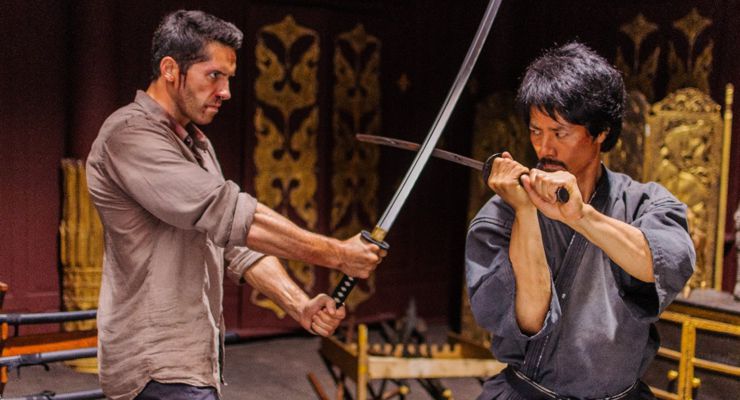 Update: XLrator Media has acquired U.S. distribution rights to Isaac Florentine's Close Range 2015 starring Scott Adkins. Close Range 2015 recently sold at Berlin's European Film Market for Africa, Benelux, Canada, China, Eastern Europe, France, India, Latin America, the Middle East, and Spain and Turkey.
Isaac Florentine, Director of Ninja (2009), Ninja: Shadow of a Tear (2013), Undisputed 2: Last Man Standing (2006), and Undisputed 3: Redemption (2010) and Scott Atkins, who starred in these films are teaming up once again on a new film, Close Range 2015.
Close Range 2015 was written by Chad Law, who wrote Van Damme's 6 Bullets (2012), and Shane Dax Taylor who directed Bloodworth.
Bleiberg Entertainment's Compound B will produce the film.
The story is about Colton MacReady, (Scott Adkins), who is a rogue soldier forced to turn outlaw to protect his family from a drug cartel and a corrupt sheriff whose deputies obey without question. Surrounded by the cartel, MacReady's ranch becomes a prison with no way of escape and no chance of help as the corrupt sheriff iss in with the cartel. MacReady must take them all on himself to protect his sister and her young daughter.
Director: Isaac Florentine
Writers: Chad Law, Shane Dax Taylor
Stars: Scott Adkins, Tony Perez, Jake La BotzFight Choreographer / Fight Coordinator: Jeremy Marinas
 Close Range 2015 on IMDb