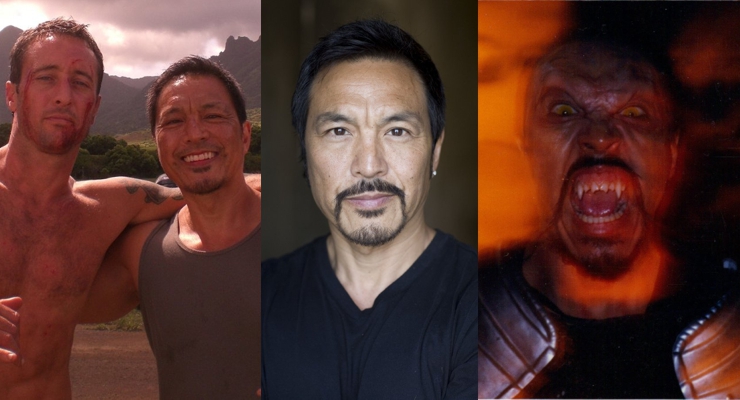 Darryl Chan is a martial artist, stuntman, and actor of Chinese descent. His career began in the early 1980's. Darryl Chan has worked with virtually all the leading Asian actors and filmmakers, and counted Brandon Lee as one of his closest friends up until Lee's death.
Darryl Chan grew up in San Francisco practicing martial arts and playing music in night clubs. Both of his parents were musically inclined and greatly influenced his love of music.
In 1986, Darryl moved to Los Angeles to pursue a career in the stunt industry. Darryl has trained many of the entertainment industry's actors and musicians to prepare for roles and world tours. Darryl Chan also studied sports medicine, specializing in preventive injury and rehabilitation exercise programs, and he became certified with the American College of Sports Medicine in 1990.
Darryl Chan has had the opportunity to stunt doubled for many actors including Jason Scott Lee, Soon-Tek Oh, Taboo (Black Eyed Peas), Cary-Hiroyuki Tagawa, and also trained the late Brandon Lee, Shannon Lee, Lou Diamond Phillips, who he met through Brandon Lee, Anthony Michael Hall, Ron Livingston, Lauren Hutton, Michael Wincott, Diana Lee Inosanto, Sheila E., Boz Scaggs, and members of Santana and Tower of Power among others. He was also a stunt double on the popular television series, Heroes.
Darryl Chan was a musician, and his band, Abacus, was honored at the "Chinese Historical Society of America's 2004 GALA honoring San Francisco Dance Bands, 1930s-Present" for their positive influence and representation of bands based out of San Francisco's Chinatown. The band's repertoire included many of the funk-band standards of the time, and its driving rhythm section was usually complemented by original arrangements for four horns, whose ensemble technique and soloists produced a jazz-inflected instrumental sound that differentiated Abacus from other bands.