World renowned photographer and motion picture still photographer, Dave Friedman, is known for his pictures of celebrities, cinema, racing and classical ballet.
California native, Dave was only 23 when he became the company photographer for Shelby American. From 1962 to 1965 he captured some of the biggest icons in racing. When the Shelby Cobra racing program was terminated, Friedman was hired to work on the Ford Le Mans Program as an outside contractor in 1966 and 1967.
In July 1965 Dave Friedman was given an opportunity to work in the motion picture industry. His first assignment was as an assistant cameraman at 20th Century Fox. Moving into working in the entertainment industry was not difficult for Friedman, a his father had been in the industry since 1919 and his mother was a silent film actress.
His goal was to become a still photographer, but unions at that the time had very strict grouping policies and it impossible to get work. It took Dave five years to reach the top grouping so he could fulfill his goal.
During his brief career as an assistant cameraman, Friedman worked on some of the biggest classics in film history, including The Sound of Music, Doctor Doolittle, The Sand Pebbles, Butch Cassidy and the Sundance Kid, The Wild Bunch, Hello Dolly and Tora! Tora! Tora!
It was during this time that I got an education that no school in the world could have possibly given me. I've worked with some of the most talented people in the film industry. They taught me to work hard, be professional, watch everything going on around me, improvise, always get the shot no matter what, and never to accept second best, says Friedman.
Dave Friedman finally achieved still photographer status in June 1969. His first assignment was Little Fauss and Big Halsey, a motorcycle racing film starring Robert Redford and Lauren Hutton.
Over the next two decades, Dave's film resume grew and he shot some of celluloid's biggest stars, including Steve McQueen, Bruce Lee, Robert Redford, Ann-Margret, Jack Nicholson, Warren Beatty, Michael Caine, Diane Keaton, Donald Sutherland, Jodie Foster, Eva Marie Saint, Charles Bronson, Christopher Reeves, John Travolta, Olivia Newton-John, George Burns, Gene Tierney, Tony Curtis, Jon Voight, Richard Dreyfuss, Sissy Spacek, Sylvester Stallone, Goldie Hawn, Jessica Lange, James Caan, Arnold Schwarzenneger and Sean Penn.
Dave Friedman was also found on the sets of many modern-day classics including Summer of '42, Brian's Song, Day of the Locust, Enter The Dragon, Harry and Walter Go to New York, Carrie, Grease, Superman, King Kong, Ice Castles, Butterflies Are Free, Tom Horn, The Hunter, That Championship Season, Stop Making Sense, The Falcon and the Snowman, Rambo: First Blood Part II, Midnight Run, Rambo III, Rocky IV and The Running Man.
Photographer Dave also used his considerable skills to television, as photographer for classic shows such as M*A*S*H, Happy Days, The Dukes of Hazzard, Laverne & Shirley, Julia, Room 222, Mork & Mindy, The Ghost & Mrs. Muir and the epic mini-series The Thorn Birds.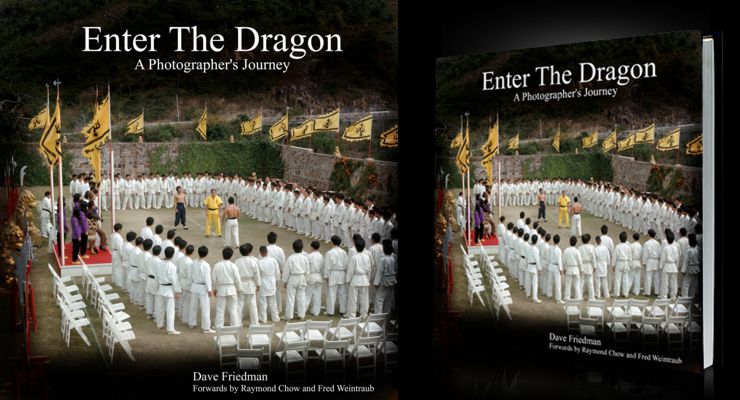 Dave Friedman is the author of Enter the Dragon, A Photographer's Journey which brings to life the making of Enter the Dragon from the photographers point of view. Dave was the Warner Bros. unit photographer on the film so he had a ringside seat as Enter the Dragon made action movie history.