Enter the Dragon, A Photographer's Journey by Dave Friedman brings to life the making of this classic film. Since Friedman was the Warner Bros. unit photographer on Enter the Dragon, he had a ringside seat as action movie history was being made.
Enter the Dragon, A Photographer's Journey has 260 pages filled with the photos taken by Dave Friedman. In addition you will find never-before-seen memos from the studio's archive, plus reminiscences of those involved in the making of the film.
Legendary Hong Kong producer Raymond Chow and co-producer Fred Weintraub have both contributed Forwards to the book, and their memories conjure up a special time and place when Bruce Lee, John Saxon, and Jim Kelly defeated the evil empire of the Isle of Han.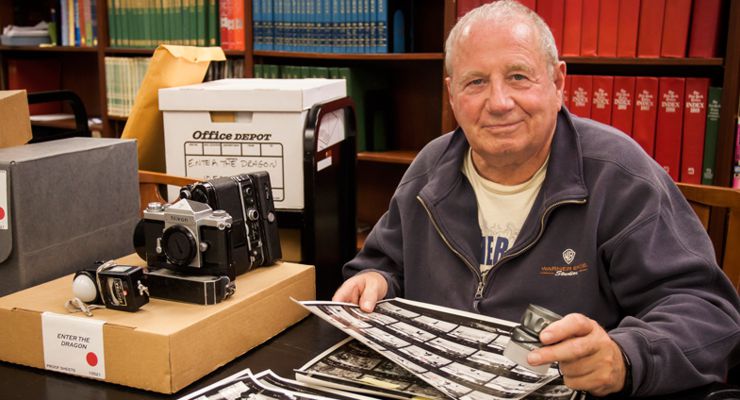 Dave Friedman has signed each copy of this limited hardback edition of 2000 books.
Learn more About Dave Friedman
Purchase Dave's Book