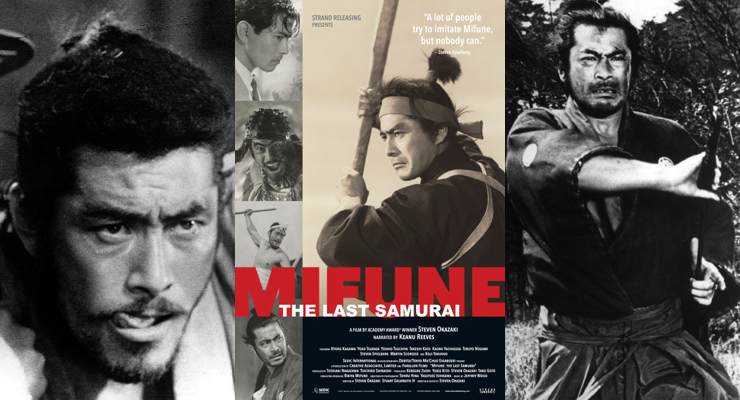 Mifune: The Last Samurai (2015) is a film by Academy Award-winning filmmaker, Steven Okazaki. The film explores the accidental movie career of Toshiro Mifune, who is one of the true giants of the cinema world. Toshiro Mifune made 16 films with director Akira Kurosawa during the Golden Age of Japanese Cinema. A few of these films include Rashomon (1950), Seven Samurai (1954) and Yojimbo (1961).
Toshiro Mifune and Akira Kurosawa created masterpieces that thrilled audiences and influenced filmmaking around the world. These films also directly inspired numerous films including The Magnificent Seven (1960) and Sergio Leone and Clint Eastwood's breakthrough, A Fistful of Dollars (1964) but also George Lucas' Star Wars (1977).
Mifune: The Last Samurai (2015) is a feature-length documentary directed by Steven Okazaki, about the life and films of legendary actor Toshiro Mifune, weaving together film clips, archival stills, and interviews with such luminaries as Steven Spielberg and Martin Scorsese. The film is narrated by Keanu Reeves.
In Mifune: The Last Samurai (2015)