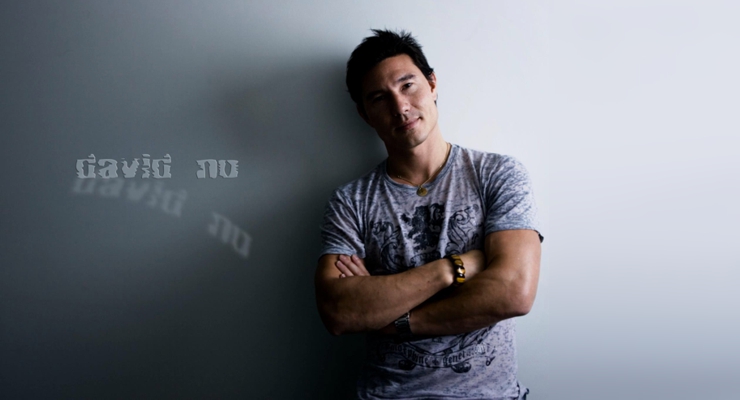 David No began his interest in the film industry while studying Physiotherapy at La Trobe University. Although he completed his degree in Physiotherapy, his involvement in the entertainment industry continued. Acting was his main interest and throughout the years he has studied at various institutions, including the esteemed National Institute of Dramatic Art (NIDA) in Sydney, and the Ivana Chubbuck Studios in Los Angeles. Like many actors in Australia, he has had his fair share of guest and walk-on roles in various TV serials, but his niche utilized his athletic abilities.
No's parents both taught martial arts. In fact, his father, Ke-Hyung No, was responsible for establishing taekwondo in Australia, and his mother, Robin Marchment, was the first ever female Black-Belt. David No himself would go on to represent Australia in both judo and taekwondo competition. His martial arts ability has opened doors for him to work with some of the best in the action entertainment industry on projects such as Jackie Chan's Mr Nice Guy (1997), the Mel Gibson / Jet Li produced Invincible (2001); and The Matrix Reloaded (2003) and Enter the Matrix (2003) video game.
David No also works as a stuntman in all aspects of stunt performance including Body Control, Heights, Fire, Animals, water, and vehicles. His specialties are fighting, wire-work and precision driving.
David No began making films through his company Furious Films. His talents as a screenwriter and action director quickly became known, and Furious Films began providing screenplays for other companies. They won the annual pitching competition at  Screen Producers Association of Australia (SPAA) and the companies projects were launched at the Cannes Film Market.
David's Korean heritage has helped him became involved with the Korean film Industry. He first began as an actor, and as a model for Korean commercials, and was then asked to produce using his knowledge of Eastern vs Western filmmaking. He has shot Korean productions all around the world and has worked with the biggest names in the Korean Industry.
During this period, David No has maintained and cultivated his skills as actor, producer, stuntman and action director – often fulfilling each of these roles in a single project. This may sound impossible, but the uniqueness of David No's skill set and his diligence to the art of filmmaking, has allowed him to master many areas.
In 2006 David No put on the director's hat for his own film Forged. This film was the culmination of all his various skills and exuded a particular style and perspective refreshing to the genre. It has played the International film festival circuit solidly, picking up Best Director; several Best Films, Best Costume, Best Music and a cinematography award. He wrote, directed, and starred in Battle of the Wills (2016), his film short.