Melissa McCarthy stars in the movie SPY (2015) which opened on Friday June 5, 2015. The film is about a desk-bound CIA analyst who volunteers to go undercover to infiltrate the organization of a deadly arms dealer, in order to help prevent a diabolical global disaster. The film also stars Jason Statham, Rose Byrne, and Jude Law and is directed by Paul Feig.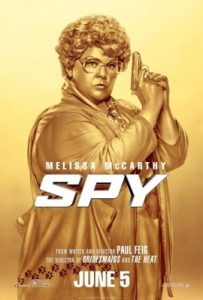 SPY (2015) is a wonderfully funny film and the Melissa McCarthy's fight scenes are unbelievably well done, thanks to some great choreography and some really good training of Melissa by Diana Lee Inosanto. McCarthy uses kicks and frying pans to beat her assailants and she does a great job at it.
Originally J.J. Perry, Stunt Coordinator for SPY, asked Diana's husband, Ron Balicki, to teach Melissa, but Balicki already had a gig so it was decided that as a stunt performer and martial artist, Diana was perfect for the job. Perry sent Diana a video of the fight scene he had choreographed for Melissa, and it was Diana's job to make it happen exactly as the fight coordinator saw it.
In SPY (2015) Melissa McCarthy is required to do a 2 1/2 minute fight scene and Diana had only two months to train Melissa and Melissa was still working other projects so there were really only a couple hours a day, a few days a week to train, and Melissa had no martial arts background. Melissa was able to pull off all her fight scenes thanks to Diana Lee Inosanto's unique training technique. Diana trained Melissa in the Filipino art of Kali using Jeet Kune Do concepts, which help Melissa to memorize the difficult fight sequence. Diana learned the concept she used, "to tap into other people's physical backgrounds," from her father Dan Inosnato of the Inosanto Academy in Marina Del Rey, California. Diana knew Melissa had a tennis background, and because of what she had learned through JKD concepts, Diana knew how to tap into Melissa's tennis background and she used tennis associations to carry Melissa through her fight scenes. Using drills from Kali helped Diana immensely in training Melissa, and Diana believes that is why Melissa could pick up her routine in such a short amount of time. It didn't hurt that Melissa was willing to work very hard!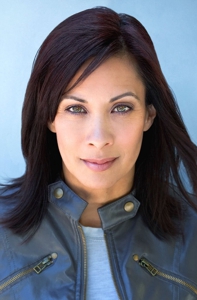 Diana considered it an honor to be able to work with Melissa and was thankful to be given the opportunity by stunt coordinator, J.J. Perry. This was no small matter in a climate like Hollywood's, were it is often difficult for women to move into positions where they are directing, producing, and stunt coordinating, and where they are allowed to train the elite of Hollywood.
Diana says, "I was very lucky to have people that believed in me and saw past my gender. I am grateful to the the filmmakers of SPY, and that wonderful woman, who magically puts a smile on peoples faces, Melissa McCarthy."