Don Ferguson Actor, Writer, Producer and Hero
Don Ferguson is an action movie actor from Canada who has lived in Thailand for the past 20 years. He began his martial arts career over three decades ago. He got his start in movies doing full contact Thai action films such as cult hits Ong Bak (2003) and Tom Yum Goong (2005). Since then he's appeared in over a dozen movies including main roles such as Diamond Sullivan in the multi award winning movie, Muay Thai Fighter (2007) (a.ka. Chaiya or Muay Thai Chaiya ).
He has written, produced, and starred in the feature movie, Mystic Blade which got a theatrical release in Thailand and is currently available in most VOD and DVD outlets throughout North America. Mystic Blade will be featured on Channel 7 in Thailand in 2016. Besides films, Don has done numerous live performances and shows including performing at The International Film Festival in Bangkok and the Budo Gala in Switzerland as a headline act along with The Shaolin Monks, Jean Claude Van Damme, Bolo Yeung and others.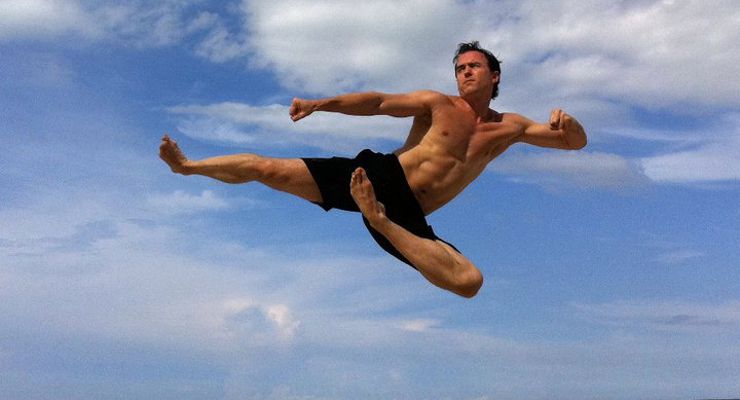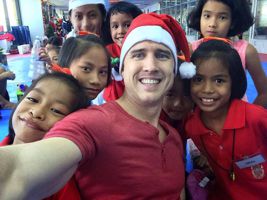 As a former competitor his tournament history includes Thailand Gold Medalist, Can-Am Games Silver Medalist and Canadian Bronze Medalist. He is also a World Certified 5th Dan Black Belt and founder of Asia Pacific Taekwondo Academy, which is located in the heart of Bangkok. Don feels that there is great joy in helping others achieve their goals and he gives back by donating his time to teaching the life enhancing skills of martial arts at the Human Development Foundations Mercy Center. The children attending these classes are the poverty stricken street kids of the infamous, slaughter house slums of Klongtoey, Bangkok and many are orphans. Don personally teaches these classes and supports the project with the help of the generous students and excellent staff at his Asia Pacific Taekwondo Academy. Recently Don was given a certificate from the Human Development Foundation in appreciation for his contributing services to social welfare as a positive role model benefiting communities and country.