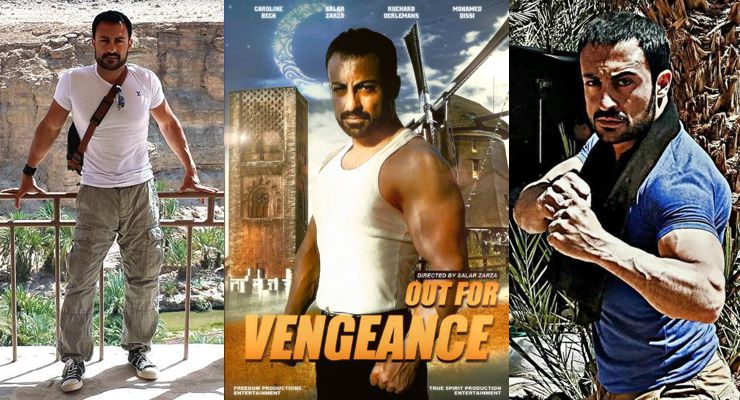 Salar Zarza was born on September 23, 1981 in Rezaiyeh, Iran. He is Kurdish but was raised in the Netherlands. He is an actor, filmmaker, writer and martial artist, who appeared in the video Caged (2011), worked in Michel Quissi's Bara (2015) and in Out for Vengeance (2015) with Silvio Simac.
A Martial artist trained in multiple disciplines, Salar Zarza combines his fighting skills to prepare his body for the high demands placed on him as an action stunt performer in motion pictures as well as focusing on his craft as an actor and filmmaker.
In 2008, Salar worked on the British action film Ten Dead Men as an actor as well as on Modern Life. In 2010 Salar played a role in the anticipated feature film Caged from director Stephan Brennninkmeijer, which is a dutch thriller set to be released in dutch cinema late 2011 before offered as a Video on Demand.
In 2012, Salar created an independent film production company under the name True Spirit Productions where he does smaller projects, directs music videos and does corporate films. Under the label, True Spirit Entertainment he formed a team of experienced industry professionals who focuses on production and distribution of theatrical cinema features. It didn't take long before True Spirit Entertainment got involved in its first feature film production in The Netherlands. In July Mr. Zarza shot the action feature Vigilance for TCF films with Salar working in camera department as the film's RED steady-cam operator. Salar was forced to turn down a part in this action film, due to his scheduling conflicts, he had already signed up for another feature production set in the Middle East. In August 2012 Salar worked closely together with filmmaker, director, writer and music composer Dr. Mohydeen Quandour on their first collaboration, an anticipated romantic comedy entitled A Facebook Romance, shot in Amman, Jordan. Salar starred in this romantic feature as rich Jordanian businessman, Waleed Rami, which was a principle character role. Besides actoring, Salar also shot the feature film as RED cameraman and steady-cam operator. On this film Salar worked with famous Middle-eastern star Lamitta Frangieh and also Mohamed Karim (Egypt "The Voice" presenter).
In December 2012 A Facebook Romance premiered in the 10th Monaco International Film Festival, one of the premiere European film award festivals, as a nominee for an Angel Award. Salar was awarded with an honorable Angel Film Award collectively, in the category Best Cast Ensamble in Monaco for A Facebook Romance.
In March 2014, Salar met with Michel Mohamed Qissi, better known as the legendary fighter Tong Po from Kickboxer (1989) and Kickboxer 2: The Road Back (1991), the lead antagonist opposed Jean-Claude van Damme. After this Salar was cast as Jaafar, Bara's right hand man ,(played by Qissi), in Bara or The Pact Eye for an Eye (2015). He went on a six week shoot for this epic action/adventure feature, which was shot in the sands of the Sahara Desert in Morocco. The action feature was a large scope feature. In late 2015, this exciting film will get theatrical release in Morocco and in addition, an English language film will get released in European territories and in cinemas across Kurdistan-Iraq. Salar is currently working with Mr. Qissi on more international action films.
Salar was also recently cast as lead actor for upcoming international action feature The Prisoner, which was shot across Morocco in late 2014 for cinema release in 2015.