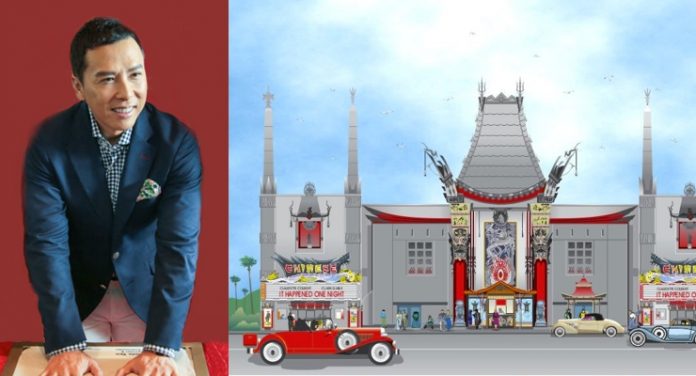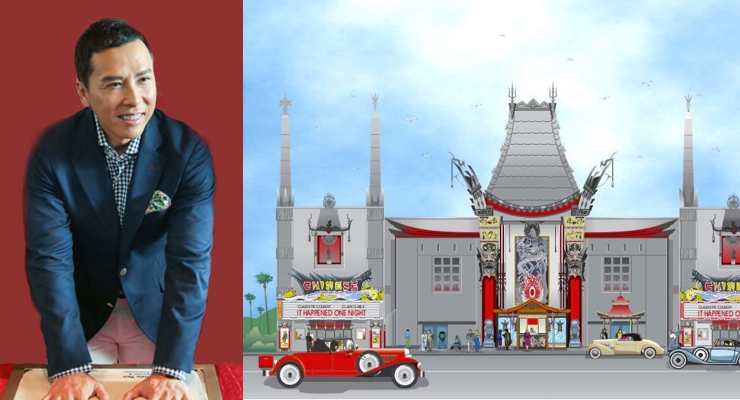 On November 30, 2016, Donnie Yen was honored by having his hand and footprints encased in cement on the sidewalk outside of the  TCL Chinese Theatre on Hollywood Boulevard in Hollywood California.
The 53-year-old actor shared the news via his official Facebook page.
Yen expressed his gratitude for the great honor, writing, "Thank you to everyone's continuous support, encouraging and congratulating messages. Deeply humbled and truly appreciated!"
The TCL Chinese Theatre has over 200 handprints, footprints and autographs in its concrete. This custom was began in the 1920's when the theater was know as Grauman's Chinese Theatre.Fellow legendary actor and martial artist, Jackie Chan, was also honored in the same way leaving his prints in 1997 and in 2013.
Donnie Yen will star in Rogue One: A Star Wars Story, which will be released on December,16, 2016 and xXx: Return of Xander Cage, which will be released on 20 January, 2017.
The ceremony for Donnie Yen took place at 10:00am on Wednesday, November 30th in the theater's forecourt. Samuel L. Jackson was to be there to introduce Yen, and Lucasfilm President Kathleen Kennedy was to be on hand to speak.