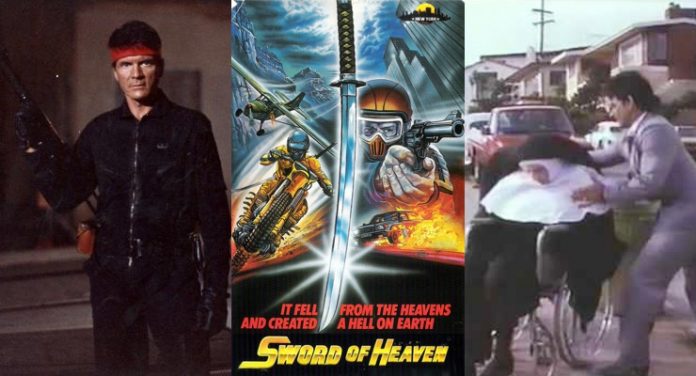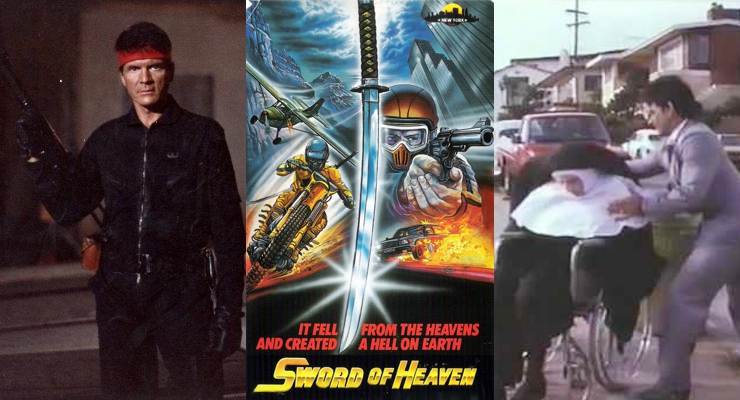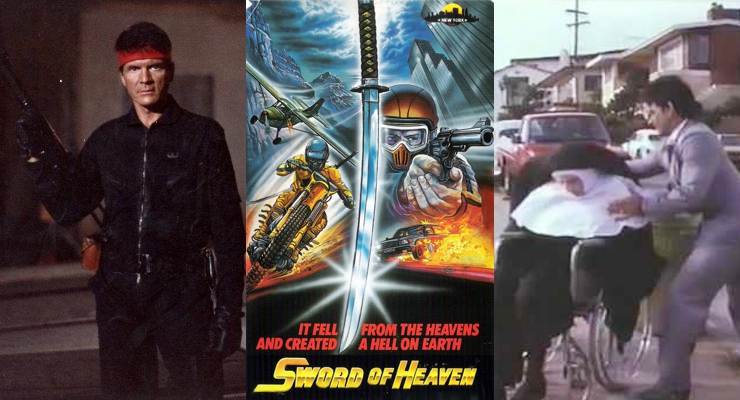 Sword of Heaven (1985) was directed by Byron Meyers from a story written by James Bruner. The film stars numerous martial artists including Tadashi Yamashita, Chris Casamassa and his father Lou Casamassa, William Christopher Ford, Gerald Okamura, Karen Sheperd and Bill Wallace and others.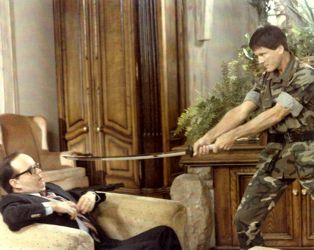 Jeff Habberstad was the stunt coordinator for Sword of Heaven (1985).
Sword of Heaven (1985) is about a crooked cop named Cal (Wynston A. Jones) and his fighting-man sidekick Dirk (Mel Novak) who scheme to strip rich men of their money to equip a paramilitary crime-fighting force. Murders and mayhem result and catch the attention of vacationing Japanese police detective Tadashi (Tadashi Yamashita), who offers to help his Los Angeles colleague, Patrick (Gerry Gibson) catch extortionist killers. The two must fight police corruption, a sadistic pimp named Cain (Joseph J. Randazzo) and the paramilitary group led by camp commander Dirk St. John (Mel Novak). Their trail leads to petite prostitute Satoko (Mika), who has located an ancient magic sword with special powers that was forged from a meteorite by Japanese monks. Satoko gives the sword to Tadashi for safe keeping, but Cain sends his army of killers to steal it. Tadashi eventually dons a dress and poses as a woman, for no apparent reason, and delivers kicks and chops to flatten the bad guys.