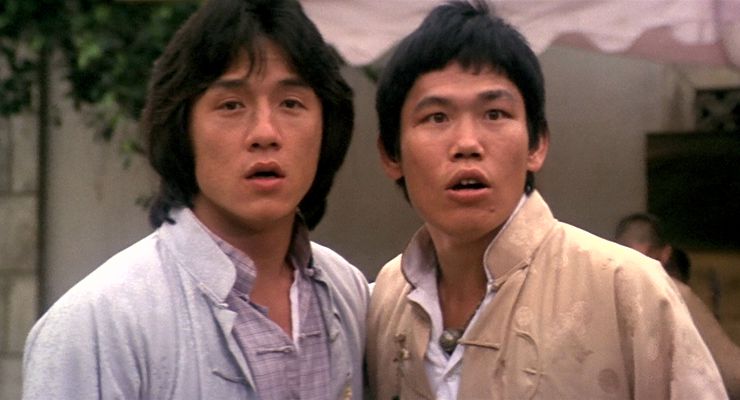 Dragon Lord (1982) also known as Dragon Strike (1982) is a Hong Kong martial arts film written and directed by Jackie Chan, who also plays the lead role in the film. It also stars Mars, Michael Wai-Man Chan, Shirley Yim and Ing-Sik Whang.
In Dragon Lord (1982), Dragon (Jackie Chan) tries to send a love note to his girlfriend via a kite but the kite gets away and as he tries to get it back, he finds himself inside the headquarters of a gang of thieves who are planning to steal artifacts from China.
Dragon Lord (1982) was originally suppose to be a sequel to The Young Master (1980) and was called Young Master in Love until it was changed to Dragon Lord. The film experimented with various elaborate stunt action sequences in a period setting, serving as a transition between Chan's earlier comedy kung fu period films such as Drunken Master (1978) and The Young Master (1980) and his later stunt-oriented modern action films such as Project A (1983) and Police Story (1985).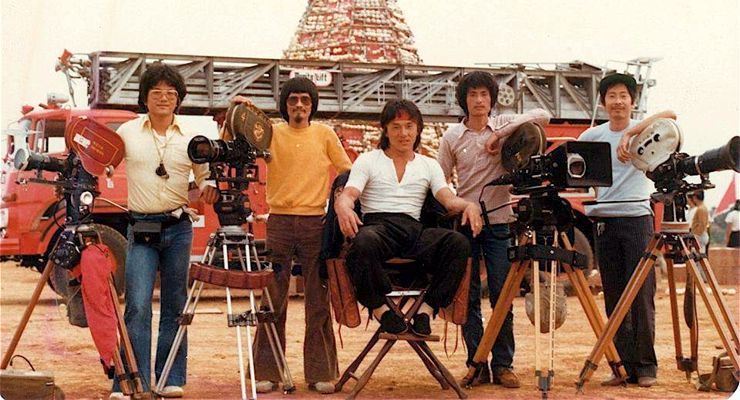 One of Jackie Chan's complex scenes in Dragon Lord (1982) involved a Jianzi game, which is a traditional Chinese national sport in which players aim to keep a heavily weighted badminton birdie in the air by using their bodies, apart from the hands. The scene required many takes just to get a single shot.
Dragon Lord (1982) went over budget and took twice as long to shoot as was originally planned because Chan did so many retakes of shots to get them exactly the way he wanted them.The opening bun festival scene was originally intended to end the film but was moved as Chan wanted a spectacular opening to the film. The final fight scene, which takes place in a barn, also featured elaborate stunts, including one where Chan does a back flip off a loft and falls to the lower ground.
In its original Hong Kong theatrical run, Dragon Lord (1982) grossed HK $17,936,344. The film did not make as much as it was expected to in Hong Kong, but was a big hit in Japan.
Hong Kong Legends released the DVD on 25 August 2003 in the United Kingdom. Dimension Films released the film on DVD in the U.S. on 11 May 2004.
According to his book I Am Jackie Chan: My Life in Action, Jackie Chan injured his chin during a stunt and this made it difficult to say his lines and even to direct. Dragon Lord (1982) was the first Jackie Chan film that includes outtakes (bloopers), which he had seen done in The Cannonball Run. His later films all include outtakes.
Joey O'Bryan of The Austin Chronicle rated it 2.5/5 stars and wrote that the film, while not one of Chan's best, is an early attempt to take the genre into a new direction and set the stage for many of Chan's better, more-realized films. O'Bryan highlighted the film's climactic fight as a "worth the price of admission all by itself". TV Guide rated it 3/5 stars and wrote, "Aside from the meandering, stop-and-go screenplay, there's much to admire about the film. " John Sinnott of DVD Talk rated it 3.5/5 stars called it a "fun movie" that moves away from conventional martial arts films.
Dragon Lord (1982) was nominated in the 1983 Hong Kong Film Awards for Best Action Choreography (Jackie Chan, Fung Hak-on, Yuen Kuni).