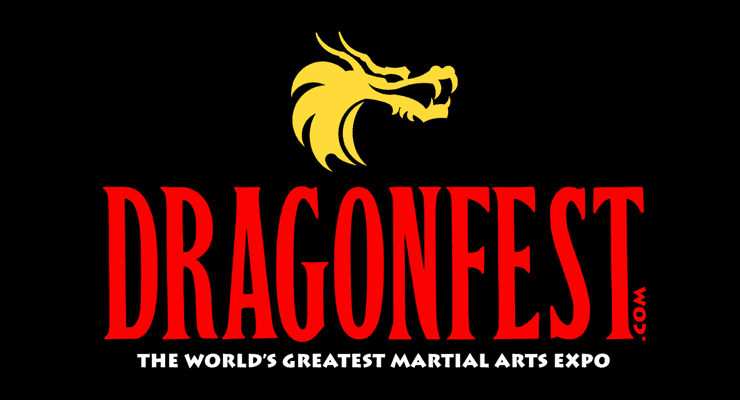 "DRAGONFEST brings together martial artists, performers, celebrities and fans, to celebrate Asian culture and more." El Rey Network
DRAGONFEST is the largest and most popular martial arts expo in the world. It is the martial arts version of ComicCon. DRAGONFEST 2018 will take place at Burbank Pickwick Gardens Convention Center at 1001 Riverside Drive Burbank, CA 91506 on August 25 and 26, 2018.

A two day event, Day 1 is the expo and is filled with vendor booths that include martial arts celebrities and pioneers, like Michael Jai White, Robin Shou, Steve Oedekerk, Joe Mantegna, Chuck Lidell, Cynthia Rothrock, Don Wilson, Benny Urquidez and more. Vendor booths also include weapons, toys, clothing, photos, samurai swords, demonstrations, cultural performances, cosplay players and so much more.
Day 2 includes workouts and seminars with some of the biggest martial arts icons in the world. Classes with Benny "The Jet" Urquidez, Don "The Dragon" Wilson, Cynthia Rothrock, Art Camacho, Felix Roiles, Michelle Manu and school marketing with Fariborz Azhakh to name just a few.
Classes: There will be 15 classes total. Three classes will run simultaneously. You choose the seminars you want to attend. Seminars cost $30 for the full day (Aug. 26) for all classes. Individuals can choose 5 workouts to attend.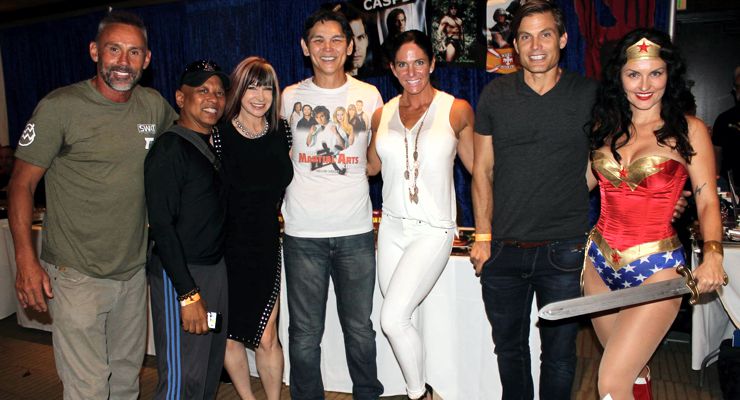 The Expo runs from 10:00am to 5:00pm. Children are FREE to the Expo.
Day 1
Burbank Pickwick Gardens Convention Center
August 25, 2018 – DRAGONFEST Expo
$30 Adults / Children under 18 years are FREE to the expo only
(no senior or student discounts)
Michael Matsuda is working on an After Party for Saturday night!!!!
No Parking Fees this year. Parking is FREE!!!
Day 2
Burbank Pickwick Gardens Convention Center
August 26, 2018 – Dragonfest Seminars/Workouts
$30 Adults
Day 1 and Day 2
$60 Adults
Workouts and seminars run from 9:00am to 2:00pm. Adults only.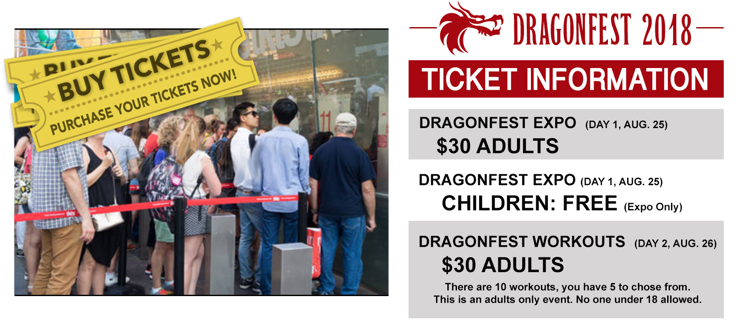 Click on the image above to purchase tickets.
Click on the link for more information about available Hotels for DRAGONFEST.
Vendor Information for DRAGONFEST
DRAGONFEST is a charity event and 100 percent of the proceeds go to benefit the Martial Arts History Museum created by Michael Matsuda in Burbank, California.