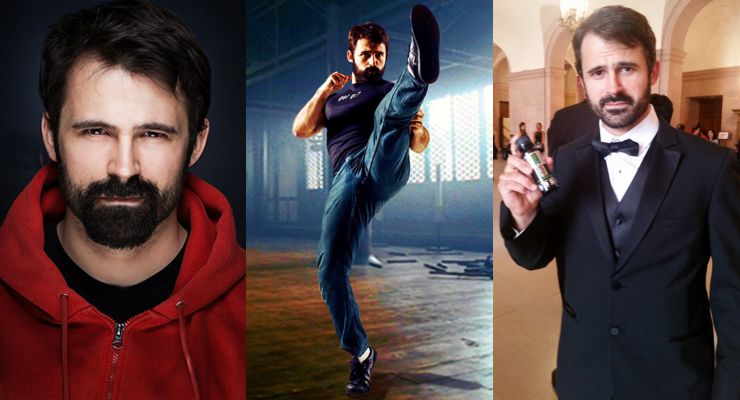 Eric Jacobus was born on March 29, 1982 in San Francisco California. Eric began studying Tae Kwon Do in 2000 and in 2006 he began to study Hapkido at The Hapkido Institute, San Francisco, taught by Dennis Ruel. He continues to study both arts currently. He studied Shaolin Kung Fu for 1 year.
In high school Eric was a nerd, who would later begin his studies working toward a physics degree in college, where he also worked as a computer programmer. It was only after watching Jackie Chan's Police Story that Eric decided he wanted to be an action film maker. He went on to found The Stunt People which he opened in 2001 with Chelsea Steffensen, a martial artist, and Ben Brown who owned a camera..Eric created a website and forum for The Stunt People and figured out how to edit film. Since then they have produced over a hundred short films and multiple feature films and Eric still maintains The Stunt People Forum and YouTube channel. The Stunt People group is currently made up of more than thirty highly qualified action stuntmen and women who bring their wide range of skills to the action film genre from various martial art styles, as well as acrobatics, tricking, stunt falls and even parkour.
The Stunt People have worked on over a hundred shorts films and dozens of featured films. This includes Time Warp for the Discover Channel and major productions like Love Aaj Kai where Eric did the stunt coordination.
Eric Jacobus the filmmaker, is an actor, stunt performer and a stunt and action coordinator, as well as a fight choreographer and he, and The Stunt People, will continue to work at bringing us exciting action films for years to come!!!