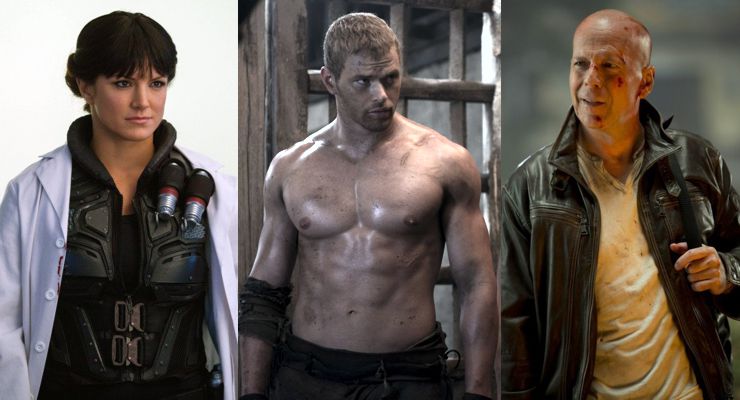 Bruce Willis will be joined by Kellan Lutz and Gina Carano starring in Extraction (2015), the action thriller to be directed by Steven C. Miller (Submerged). Also starring in Extraction (2015) will be Dan Bilzerian (Lone Survivor), Lydia Hull, and Tyler Olson. Co-producers are Tim Sullivan, Brandon Grimes and Gus Furla. The script for Extraction has been written by Umair Aleem and Max Adams. The film is being produced by Emmett/Furla/Oasis (EFO) Films' Randall Emmett and George Furla and Adam Goldworm. Funding for the film has come from EFO with Ingenious and Odyssey Releasing Media. Lionsgate/Grindstone will be releasing the film in the U.S. and Highland Film Group is selling international.
In Extraction (2015) Kellan Lutz plays CIA rookie agent Harry Turner, who sets out to find his kidnapped father (Bruce Willis) against the agency's wishes. Gina Carano plays Victoria, a tough field operative assigned to hunt down Harry.
Plot: A former CIA operative is kidnapped by a group of terrorist. When his son learns there is no plan for his father to be saved, he launches his own rescue operation.